Current, Resolved & Unresolved Watches
The mission of BoatWatch.org is to maintain a worldwide network of resources to aid mariners that are missing or overdue; have a boat stolen; or to whom urgent messages need to be relayed.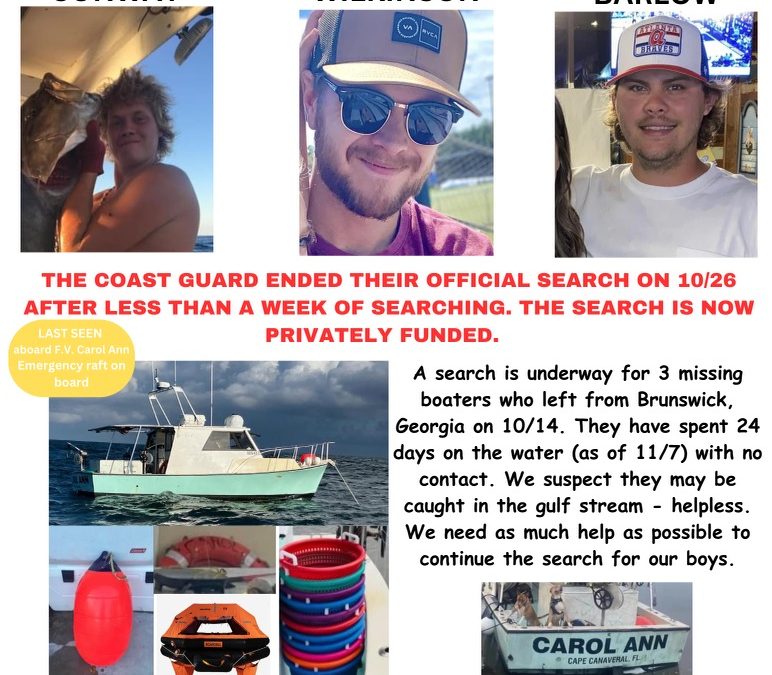 Search by Volunteers Suspended Note: This post on Boat Watch Facebook group is  from the family of the missing boys on November 29, 2023. It is with great sadness that we are informing everyone that the helicopter that landed at 4:38 P.M. today will be our last flight unless we receive new information. We are suspending our active search effort as we have exhausted every lead we currently have,...
read more