The mission of BoatWatch.org is to maintain a worldwide network of resources to aid mariners that are missing or overdue; have a boat stolen; or to whom urgent messages need to be relayed.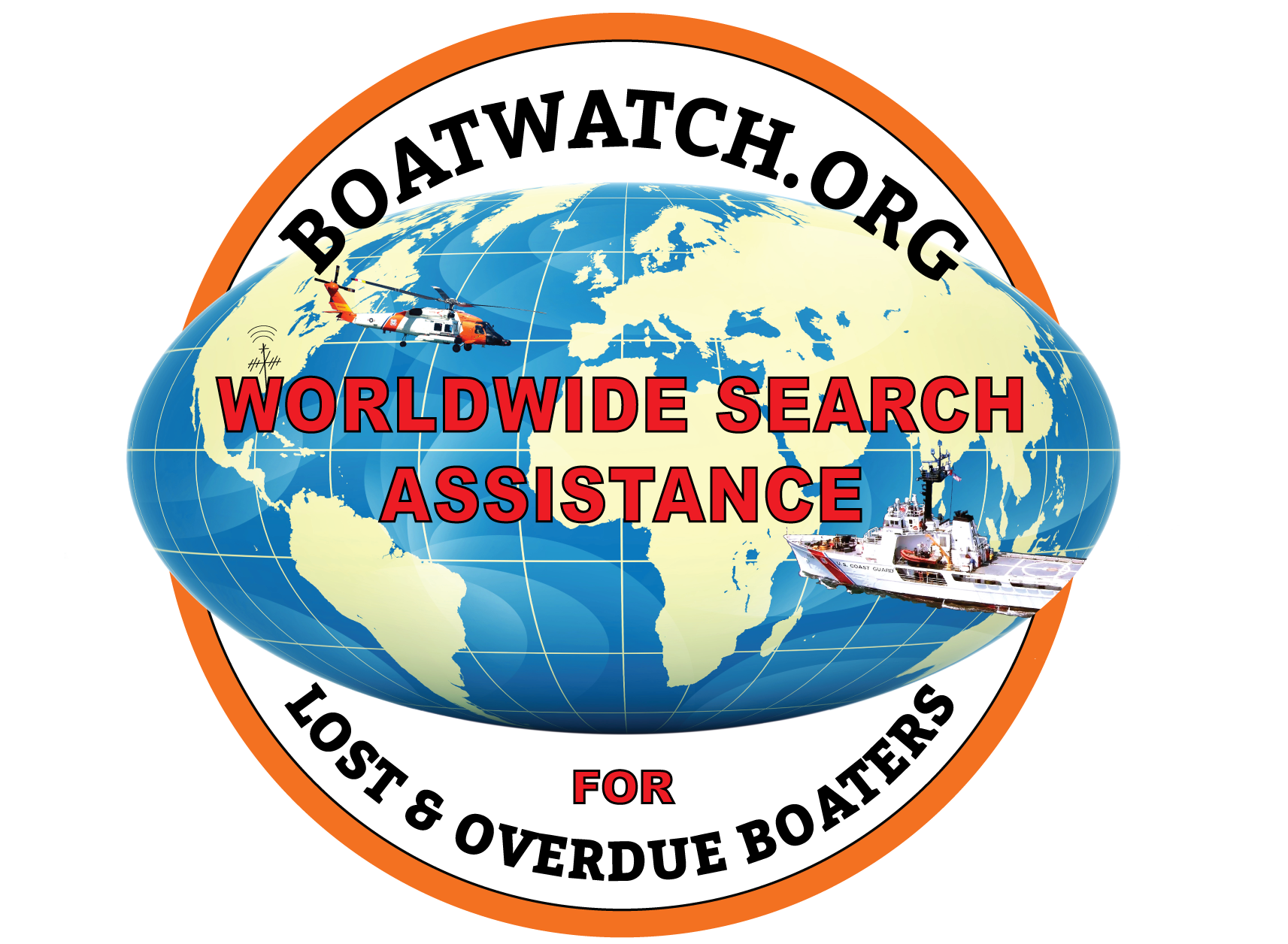 Thank you for your interest in BoatWatch.org. The media is encouraged to use images from this page.
Our full-resolution logo shown here should be used 'as is'. Please do not stretch it out of proportion or add additional artwork to it. To Download: Right-click over the image to Save As the full-resolution file.
The images below are high resolution – and can be downloaded. Click on a picture to see the full image. With your cursor over the picture, "right-click" your mouse and select "Save As" from the pop-up menu to save to your computer. If you use a picture below that credits a photographer in the description, please publish it with the picture. Copy can be used from the pages of this website.
Please direct any further needs & inquiries to Eddie Tuttle, eddie@boatwatch.org – or call 941-456-5080
The pictures below are suitable for print. Click to open the larger image, then right-click to Save As for your project. These are non-copyright, open-source images (as of Sept 1, 2020.)