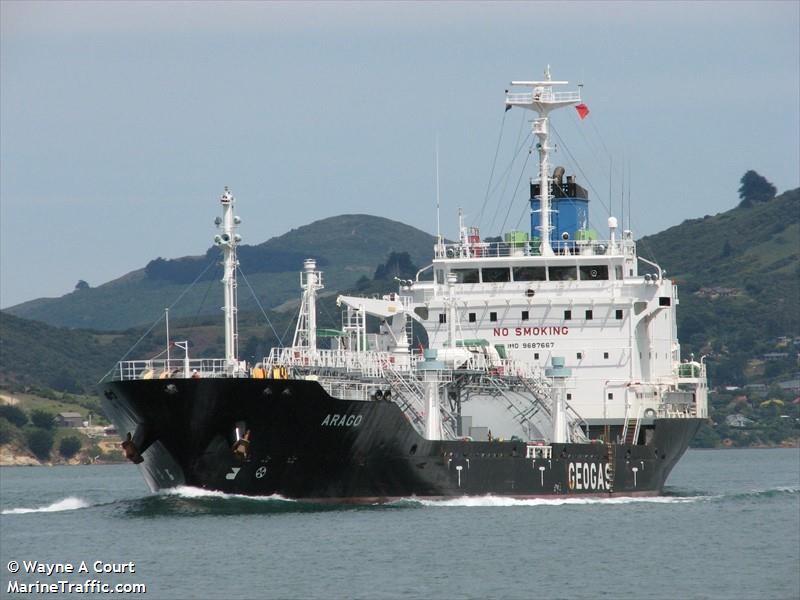 On August 26, 2021, JRCC Australia advised Boat Watch that they have been coordinating the response  to the EPIRB activation by SV Queal. Overnight LPG Tanker ARAGO accompanied the sailing vessel and intends to transfer the sailor at first light if weather conditions allow it.
The EPIRB was activated on August 25, 2021 in the Tasman Sea, in the vicinity of 35-36.3S and 158-58.0E.
All vessels are requested to keep a sharp lookout and assist if possible.
252228Z AUG 21
HYDROPAC 2429/21(75).
TASMAN SEA.
DNC 06.
DISTRESS SIGNAL RECEIVED FROM S/V QUEAL ON 406 MHZ
IN VICINITY 35-36.3S 158-58.0E AT 252132Z AUG.
VESSELS IN VICINITY REQUESTED TO KEEP A SHARP
LOOKOUT, ASSIST IF POSSIBLE. 
REPORTS TO JRCC AUSTRALIA,
PHONE: 612 6230 6811,
FAX: 612 6230 6868, 
E-MAIL: 
RCCAUS@AMSA.GOV.AU
.