Broadcast Version For Maritime Mobile Service Network and Other Nets
UPDATED September 13, 2022 BOLO for an overdue former Pilot Boat M/V PILOTINE, Blue hull, two persons on board, overdue between Dominica and St. Martin.
UPDATED INFO : MRCC Fort de France advised Boat Watch, M/V left Dominica on September 3, 2022, in the evening and was due in St. Martin September 4, 2022. 
Relatives received a phone call from the vessel regarding an unknown problem. MRCC Fort de France is actively searching for this vessel.
Vessels in Vicinity requested to keep a sharp lookout, assist if possible and report to MRCC Fort de France.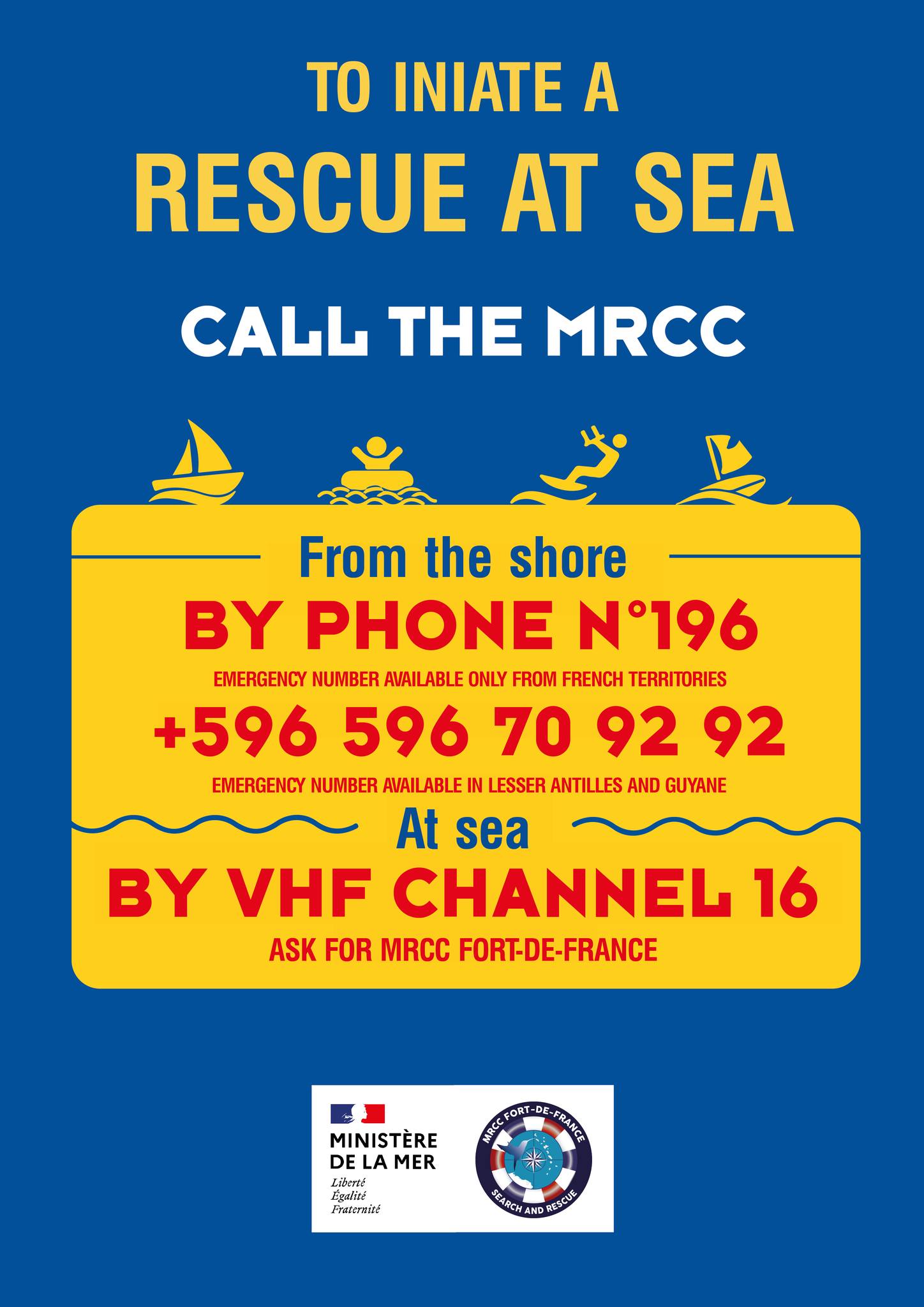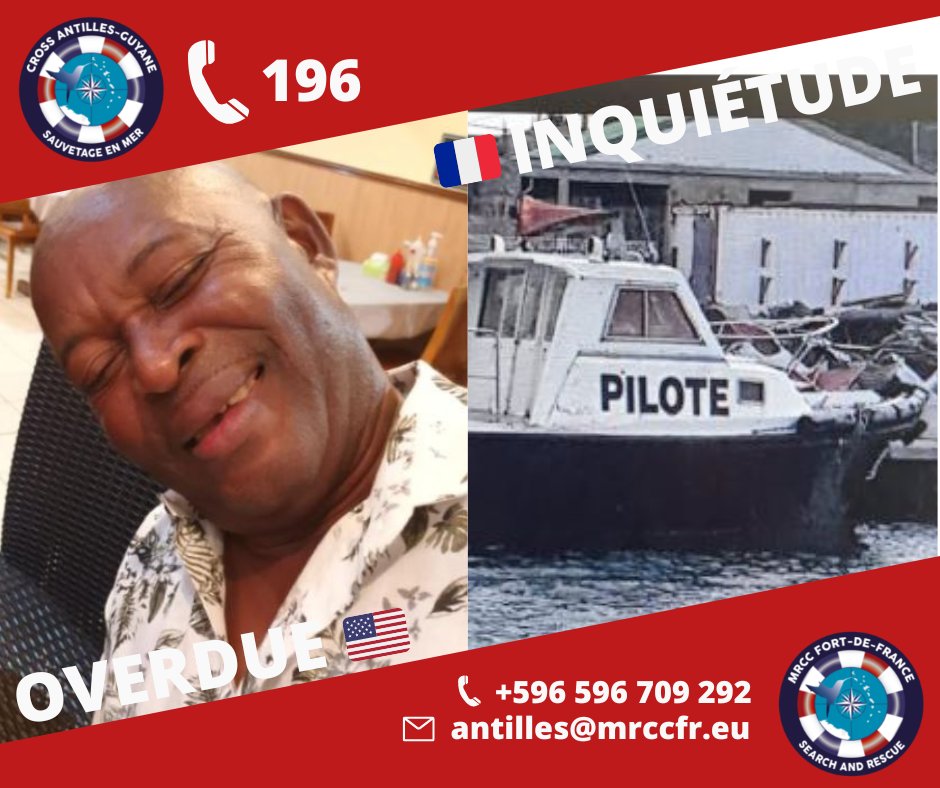 September 13, 2022 – UPDATED Information RE Missing Pilot Boat Dominica to St.Martin
RCC advised the men definitely left from Dominica for St. Martin on September 3, 2022. The boat is a former pilot boat and is now privately owned. The two missing men are believed to be Caesar Alfonso, age 40, from St. Kitts and Vivian Charles or Charles Vivian, from Dominica.
If anyone sees these men or the boat, assist if possible and advise MRCC Fort de France.
090028Z SEP 22
HYDROLANT 2267/22(25).
EASTERN CARIBBEAN SEA.
SAINT MARTIN TO ST. KITTS AND NEVIS.
DNC 14, DNC 16.
34 FOOT M/V PILOTINE, BLUE HULL, TWO PERSONS ONBOARD,
OVERDUE SAINT MARTIN (18-00.74N 063-04.44W) TO
SAINT KITTS (17-25.25N 062-49.95W).
VESSELS IN VICINITY REQUESTED TO KEEP A SHARP
LOOKOUT, ASSIST IF POSSIBLE.
REPORTS TO MRCC FORT DE FRANCE,
INMARSAT-C: 422799024,
TELEX: 42912008,
PHONE: 5965 9670 9292,
FAX: 5965 9663 2450,
EMAIL: ANTILLES@MRCCFR.EU.