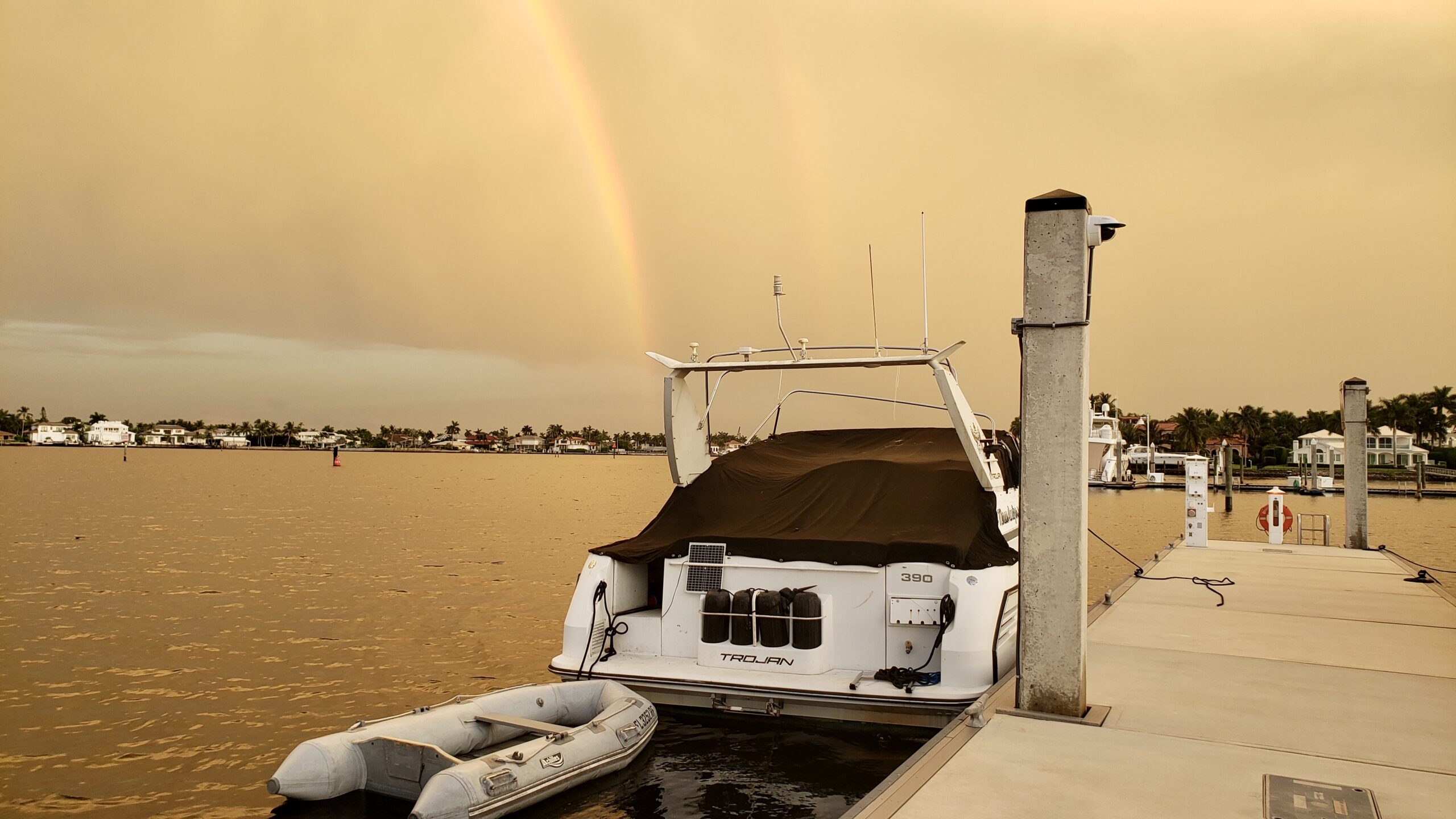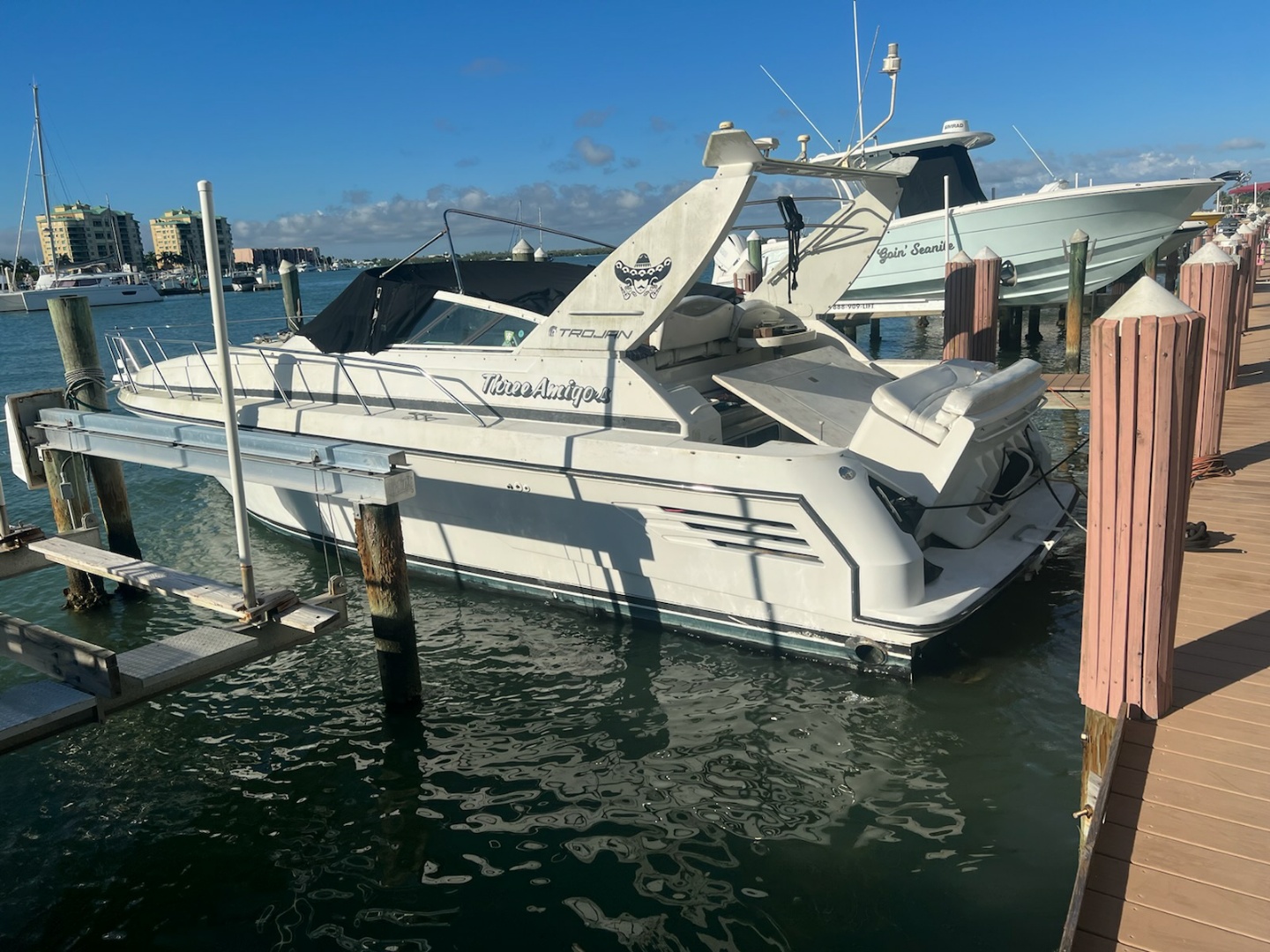 The Three Amigos a 39′ Trojan Express is missing from the West Coast of Florida
Specifically, it is missing from being at anchor in the area 1 mile West of Bonita Springs, between Barefoot Beach & Vanderbilt Beach just W of the mouth of the Caloosahatchee River. 
GPS location when last observed: 26°17.0160'N 81°50.8370'W
Last verified contact was Sunday, Aug 21, 2022, about 7pm, at the location described.
Please contact the owner, Ken Blake, 407.256.6727, if you can help.