Broadcast Version For Maritime Mobile Service Network and Other Nets
URGENT BOLO: USCG Rescue Coordination Center Boston received a Personal Locator Beacon Alert on September 10, 2021 with Canadian registration located 550NM E of Cape Cod, MA and 340NM SE of Halifax, NS. 
PLB is registered to a 35ft C&C Sailing Vessel, Secret Plans, which was stolen at unknown time from Armdale Yacht Club in Halifax Harbor.
PLB alert was located directly in the eye of Hurricane Larry, with 20-50ft seas, heavy precipitation, and high winds with 70-85mph gusts. 
Multiple USCG assets as well as Canadian assets are actively searching. The last known position from aircraft was 41.09.06N and 057 53.75W. The last satellite position was 41.20.7N and 058.02.7W.
All vessels are requested to keep a sharp lookout, report any sightings to USCG and or local police authorities. It is possible subject or subjects are headed south to the Caribbean.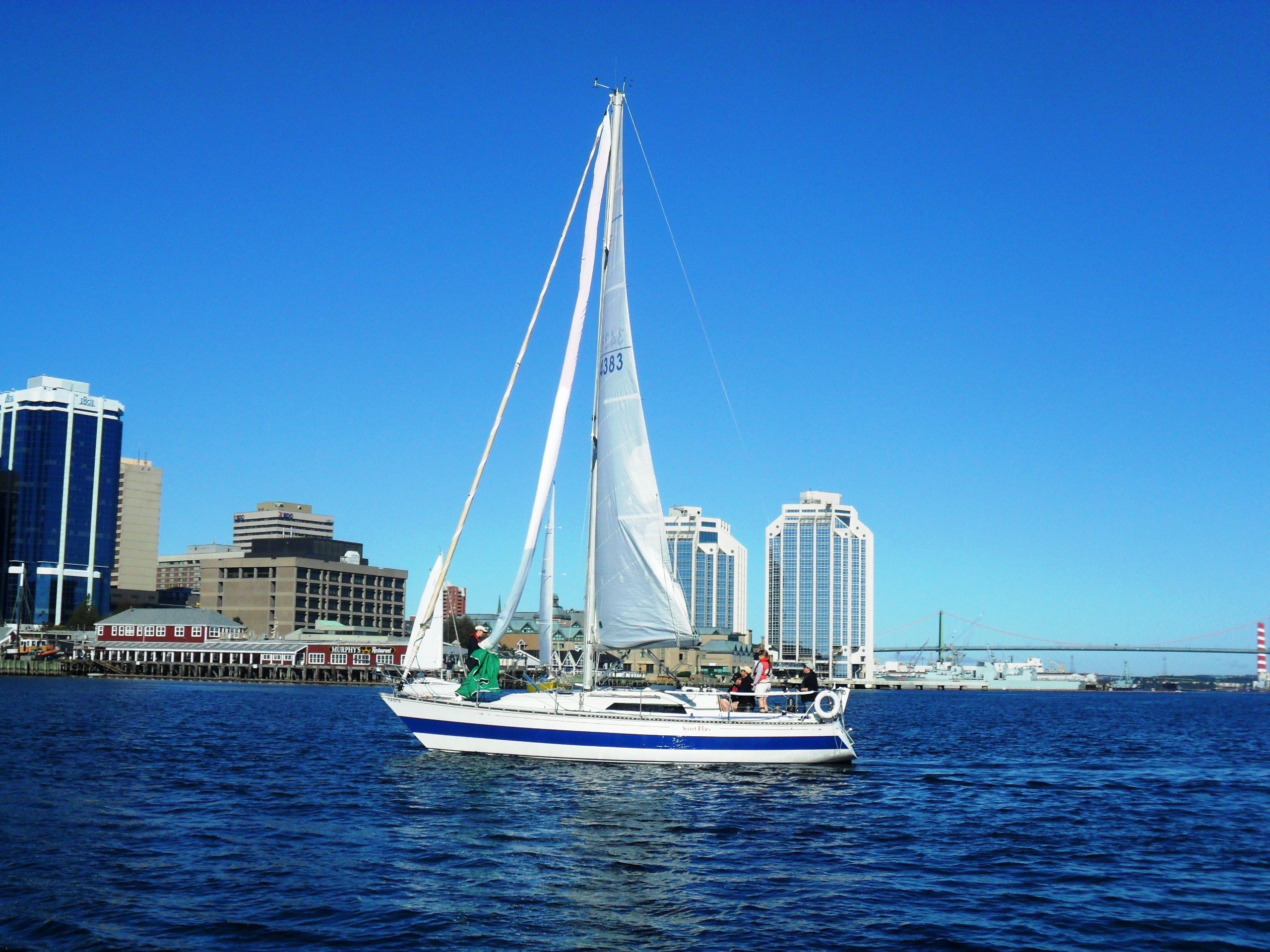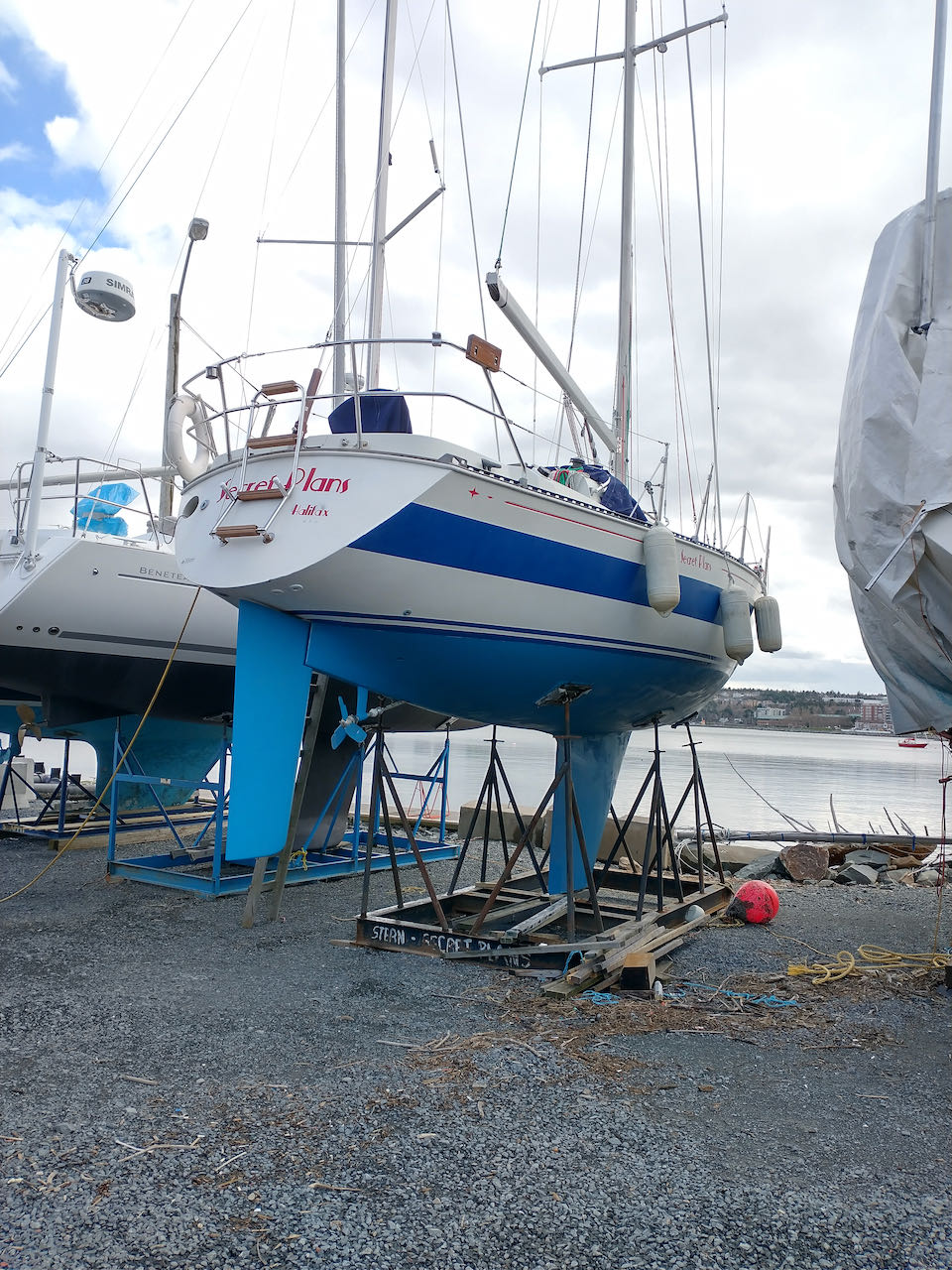 UPDATE:
Atlantic Canada

 

>

 

News

 

>

 

Local
Boat stolen from Halifax yacht club sails into hurricane Larry
HALIFAX, N.S. — The farthest Graham Collins sails his boat is along the coast of Nova Scotia, so the Haligonian was stunned when he got a call from the U.S. Coast Guard on Friday, asking if he was sailing through the eye of hurricane Larry. 
Friday started out like any other day for Collins. The president and co-owner of Compass Distillers was working away when he received a phone call from his friend.
Officials with the U.S. Coast Guard's rescue co-ordination centre in Boston had been trying to reach Collins but were unable to get hold of him, so they started contacting people on his emergency contact list. 
After Collins got off the phone with his friend, the coast guard call came through.
---
"They told me that my personal locator beacon had been activated and was showing a position in the middle of hurricane Larry," Collins said in an interview Sunday. 
"They asked me if that seemed at all reasonable and I said, no, it doesn't. It should be on the boat and the boat should be happily tied up at the Armdale Yacht Club." 
But Collins's wife, Jill, came to a different conclusion when she went down to check on the 10.6-metre sailboat named Secret Plans. 
"She calls me from there and goes, 'Yeah, there's no boat,' with a lot of profanity, which is unusual for her," he recalled.
After looking over the mooring ball and the bridles, Jill told her husband everything was in perfect shape, meaning the boat must have been untied, so Collins called the coast guard back to let them know "this is probably legit." 
---
Collins explained the personal locator beacon needs to be manually activated by pulling out the antenna before holding two buttons at the same time to turn it on, so it was deliberately set off. 
The beacon was about 630 kilometres southeast of Halifax when it was activated. 
Eventually, the coast guard stopped receiving a signal from the beacon as its battery had died.
On Saturday morning, the coast guard set out to search for the sailboat but came up empty-handed. Later in the day, one of the planes involved in the search spotted a flare, which was consistent with the flares from Collins's boat, but couldn't locate the vessel. 
Just after 10 a.m. Sunday, the coast guard decided to suspend the search for the boat. 
---
"The conditions at the time of the search were pretty harsh," Petty Officer Ryan Noel said Sunday.
"Winds were 70 knots and the waves were 40 to 50 feet, with visibility for less than a mile." 
Collins said since his family only used the former racing boat for near-coast cruising, it didn't have a liferaft, but it was fully equipped with food and water, which would've lasted a person at least a week at sea. 
After hearing the coast guard had suspended its search, Collins had very few words for how he was feeling.
"The vibe I get is to not hope for anything," he said. "I'd love to have the boat back, but something bad enough happened that they concluded it would be better to be arrested than not be saved." 
Collins said he believes Karin Marley Simons of Antigua is the person who stole his boat and set sail for down south. 
---
Simons was one of two men charged after Quebec RCMP and the Canadian Coast Guard seized 556 kilograms of cocaine from a burning sailboat off the coast of Nova Scotia on Aug. 29. The next day, Simons escaped police custody at Dartmouth General Hospital, where he had been taken in for an assessment. 
Simons has a Royal Yachting Association yachtmaster certificate, which is a "highly respected qualification worldwide, proving your experience and competence as a skipper," according to its website. 
Collins said the situation has not only angered, but saddened him. 
"I've put a lot of heart and soul into rebuilding it, so to have that taken away is painful," he said. "There's nothing I can really do, so it's a pretty helpless feeling. You don't get the resolution like you do if it's washed up on the rocks on something."
But at the end of the day, Collins said the boat is a material item.
"While I'm sad and angry that my boat is gone, I'm also sad that someone has probably lost their life in the hurricane."