Broadcast Version For Maritime Mobile Service Network and Other Networks 
An AMVER alert has been issued by RCC Alameda for SV DEFIANT, a 60 foot Trimaran with one person on board. The last known posistion is: 12-13.48N 099-19.73W on July 13, 2023.
UPDATE: July 28, 2023 – USCG Cutter Active is on the scene of the SV and assisting the Mexican Authorities to search for the Captain of SV Defiant. The Captain of SV DEFIANT has not been found on board the vessel.  There is an unconfirmed possibilty that the Captain could have used one of two life rafts on board.
Captain Donald Lawson left Acapulco on July 5, 2023 on passage to the Panama Canal and has lost engine power and his wind generator.
The US Coast Guard has issued a AMVER report (Automated Mutual-Assistance Vessel Rescue System) to alert vessels within a 300-nautical mile radius of Lawson's last known position.
Vessels are requested to keep a sharp lookout and assist if possible. Report any information to RCC Mexico or RCC Alameda 510-437-3701.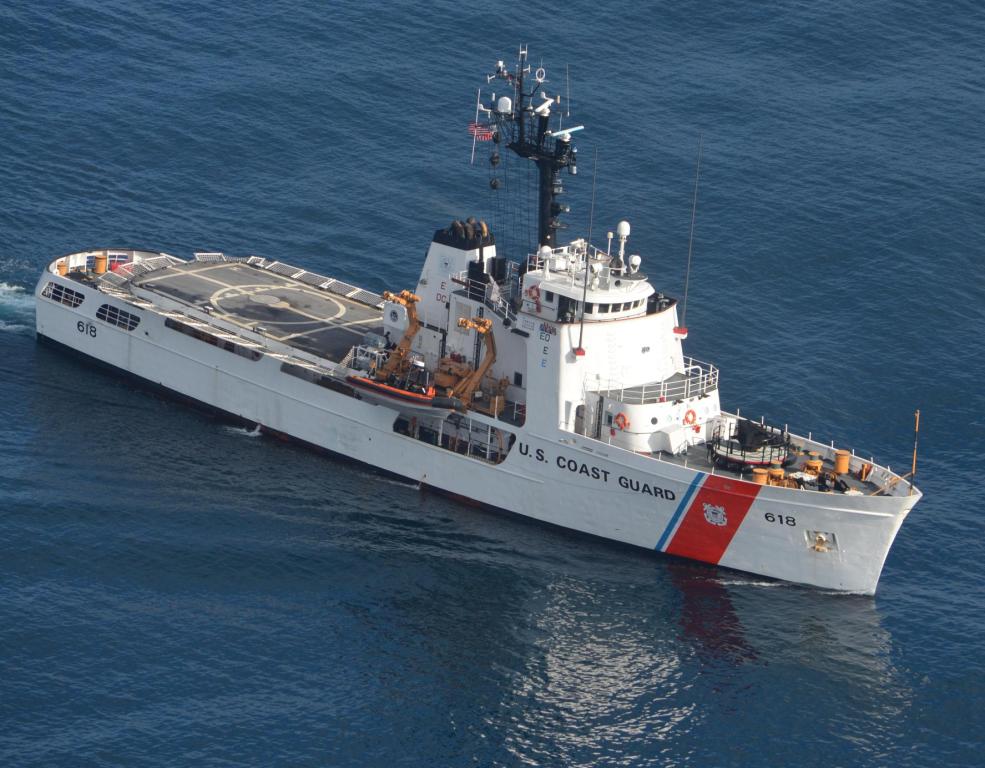 U.S. Coast Guard reroutes cutter to join Pacific Ocean search
Published 7/26/2023 5:29 p.m. EDT, Updated 7/26/2023 7:12 p.m. EDT
Our nonprofit news organization is made possible by
subscribers
and
donors
who value storytelling that impacts and uplifts communities. Thank you for supporting our journalism.
A capsized sailboat spotted nearly 300 nautical miles off Mexico's Pacific Coast is confirmed to be the racing yacht of missing Baltimore sailor Donald Lawson, his family said.
Lawson's wife, Jacqueline, looked at photos of the vessel to identify her husband's 60-foot sailboat
 

Defiant,

 

the family said in a statement Wednesday.
The U.S. Coast Guard, meanwhile, has rerouted its cutter ACTIVE to join the search-and-rescue operation hundreds of miles south-southwest of Acapulco.
Petty Officer Hunter Schnabel said Wednesday the 210-foot cutter was already at sea and heading to the location. Schnabel did not know when the cutter would reach the capsized boat.
Search continues for missing Baltimore sailor Donald Lawson
The cutter ACTIVE, among the largest in the Coast Guard's fleet, is capable of launching and landing
 

Dolphin rescue helicopters. ACTIVE is capable of a top speed of 18 knots, with a range of 5,000 nautical miles. Its home port is Port Angeles, Washington, on the Salish Sea, which joins the Pacific Ocean to the Puget Sound.
The Mexican Navy's search-and-rescue office in Acapulco also continues to search for the sailor. The office said late Wednesday that crews had detected no sign of Lawson.
"We are not giving up hope, and we are remaining hopeful of his return," Jacqueline wrote in a statement Tuesday night. "He is an experienced sailor who is well-equipped to expertly handle these types of challenging weather conditions in the Pacific. We are continuing to pray that Donald will be found and will soon return home safely to his family, friends, and sailing supporters."
Gov. Wes Moore has also been following the search.
"I'm grateful for the continued efforts of the Coast Guard and Rescue Coordination Center in Mexico to locate Donald. Our hearts are with the Lawson family," he wrote on Twitter.
As a Black professional sailor from Baltimore, Lawson is well known for breaking ground in a sport dominated by white men. He has worked to bring the sport to African Americans and served as chairman of the Diversity, Equity and Inclusion Committee for U.S. Sailing, the national governing body of the sport.
Lawson was planning this fall to attempt a world record by sailing around the world in 74 days. He aimed to become the first American to attempt a trimaran record while sailing alone.
212324Z JUL 23
HYDROPAC 2394/23(21).
EASTERN NORTH PACIFIC.
DNC 13.
60 FOOT S/V DEFIANT, WHITE HULL, ONE PERSON ON BOARD,
OVERDUE. LAST KNOWN POSITION 12-13.48N 099-19.73W
ON 13 JUL. VESSELS IN VICINITY REQUESTED TO KEEP A SHARP
LOOKOUT, ASSIST IF POSSIBLE. REPORTS TO RCC ALAMEDA,
PHONE: 510 437 3701,
E-MAIL:
RCCALAMEDA1@USCG.MIL
.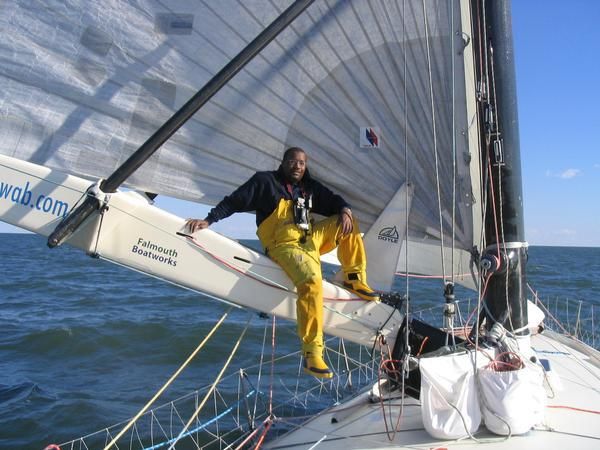 Baltimore Sailor Overdue Off Coast Of Mexico
Captain Donald Lawson, a professional sailor from Baltimore, is overdue in the Pacific Ocean off the coast of Mexico. He has not been heard from for eight days and it is believed he may not have engine power or an operational wind generator.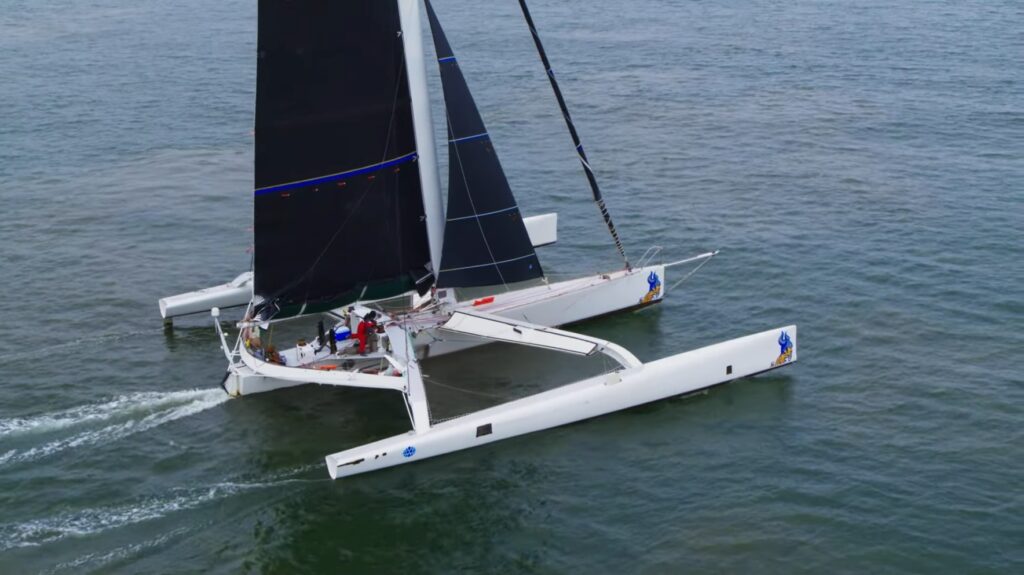 Lawson left Acapulco on July 5, bound for the Panama Canal and ultimately Baltimore, as he gears up to make a single-handed world record attempt for circumnavigation on a trimaran this fall. His wife, Jacqueline, tells Bay Bulletin she last received a text from Lawson on July 12, 2023.
He first communicated on July 9 that he was without engine power, relying solely on a wind generator. According to Jacqueline, he lost his wind generator due to a storm on July 12.
His last known position was detected July 13 at 1324 GMT (1:24 p.m.), updated through the Predict Wind App at 12°13.475'N, 099°19.735'W.
The US Coast Guard has issued a AMVER report (Automated Mutual-Assistance Vessel Rescue System) to alert vessels within a 300-nautical mile radius of Lawson's last known position.
Anyone with information should contact the US Coast Guard National Command Center at 202-372-2100.
Lawson is aboard the 60-foot Ocean Racing Multihull Association-class trimaran Defiant (formerly named Grouparama 2). The boat set multiple records before Lawson acquired it, including a speed record for the 2017 Transpac Race between California and Hawaii, and it also acted as a training platform for the America's Cup.
Lawson was repositioning the boat from Mexico, where it underwent repairs, to Baltimore via the Panama Canal in order to prepare for his world record attempt, set tentatively for the fall.
Bay Bulletin last spoke with Donald Lawson at the Annapolis Spring Sailboat Show. At the time he was anxious to bring his boat to Maryland where he could have it nearby to make final tweaks.
Lawson would be the first American to attempt a single-handed trimaran record without stopping (only five sailors worldwide have attempted it). He and his wife launched the Dark Seas Project, in part, to bring visibility to African Americans in the sport of sailing. Lawson serves as Diversity, Equity and Inclusion Committee chair for US Sailing.
He has attracted sponsors like T-Mobile and the waterfront development group Baltimore Peninsula. For a boat of Defiant's size, he would need to complete the circumnavigation in 74 days.
Bay Bulletin is in close touch with the Lawson family. We will continue to update this story.
-Meg Walburn Viviano