Broadcast Version For Maritime Mobile Service Network and Other Nets
BOLO (Be On Lookout): Travis Gates, white male, age 45 is missing from his sailing vessel "Avenir" on a passage from El Golfete, also known as Texan Bay on the Rio Dulce River, Guatemala to Placencia, Belize on Monday November 23, 2020.
His 1968 35 foot Monohull sailboat "Avenir" was found on Tuesday November 24, 2020 aground on the northern tip of Cabo Tres Puntas, Guatemala without Travis or his dinghy. On Thursday, November 26, 2020, his dinghy minus the 15 hp engine was found floating near the southern Sapodilla Cayes, Belize.
All mariners in the vicinity of the Rio Dulce River, Guatemala to Belize should keep a sharp lookout for Travis Gates and report any information to Boatwatch.org.
_________________________________________________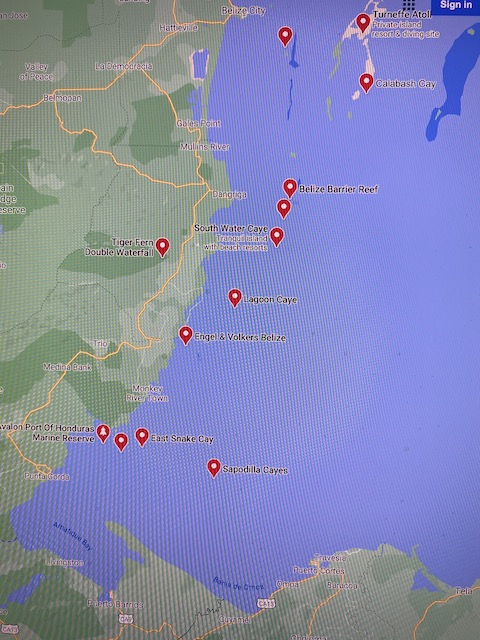 Travis Gates Missing at Sea
Press Release San Pedro Sun – Press Release – Belize Sailing Vacations – Ambergris Caye, BZ – December 1, 2020 –
Travis Gates works for Belize Sailing Vacations, owned by Cliff and Rachael Wilson as a Maintenance Manager.  Far more than that, he was our great friend who we considered family. He lived and sailed on his own 1968 35ft Monohull sailboat "Avenir". On Tuesday 24th November 2020 around midday we were informed by the Guatemalan customs broker in Livingston that Avenir was found "on anchor" on the north tip of Cabo Tres Puntas, Guatemala, with nobody on board.
The dinghy with a 15hp engine which we loaned to him for safety reasons that he was towing was not there, so we assumed he had some engine issues with Avenir and had taken it to go for help, so we were on standby.
Several hours later photos were shared by a contact on the ground in Guatemala showing that Avenir was actually aground with the mainsail up and the engine running, but the dinghy missing, which led us to believe he had come overboard and our hopes were that he was in the dinghy. Cliff immediately mobilized with Astrum helicopters and covered a broad area late afternoon. The conditions were dead calm with perfect visibility. We sent one of our catamarans down south with 2 captains to be on standby.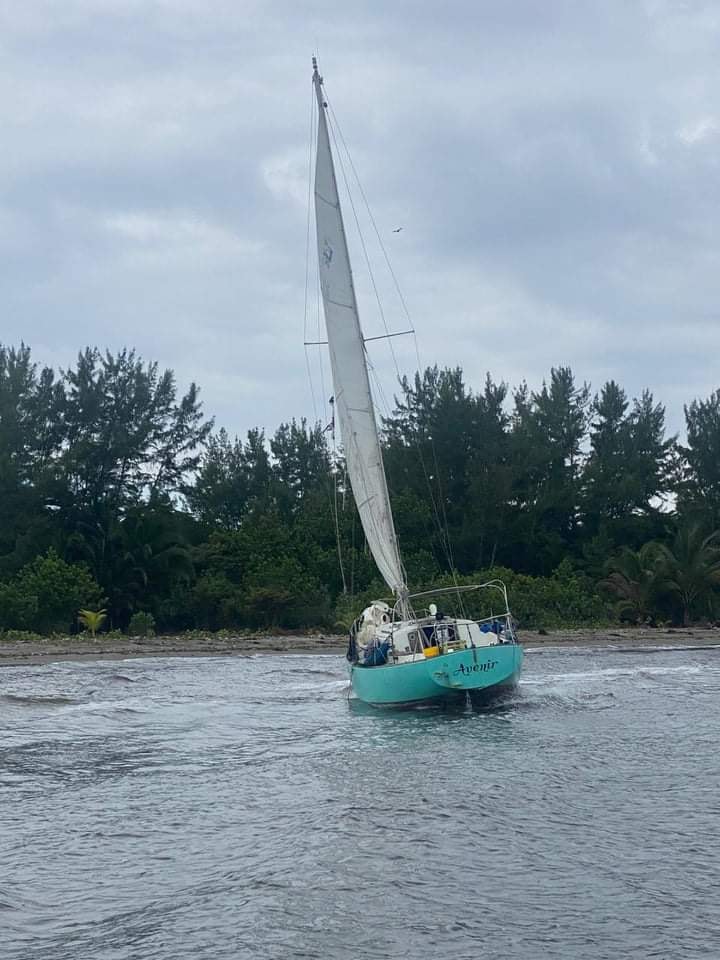 On Wednesday Cliff took another helicopter flight at first light. By 9am we were able to receive the data from Travis' chart plotter in Guatemala, so we were able to determine his last waypoints before the boat looked to change course from its heading, which looks to be around 10pm Monday. This gave us a more defined search area around the Snake Cayes and Port Honduras marine reserve.
In addition to alerting the coast guard, the police, the US marshal, and the US embassy, we had 4 fast boats out on searches from Placencia, Punta Gorda, and Guatemala covering the Guatemalan and Belize coastlines and every island in the Port Honduras Marine Reserve and Snake Caye. Cliff then chartered a private Tropic Air plane and covered the entire southern area including Sapodilla Cayes, Sarstoon, and all of the above mentioned Cayes. Our hopes were if he's in the dinghy he could make it. We scoured every mile possible and put the word out to all locals and island caretakers encountered.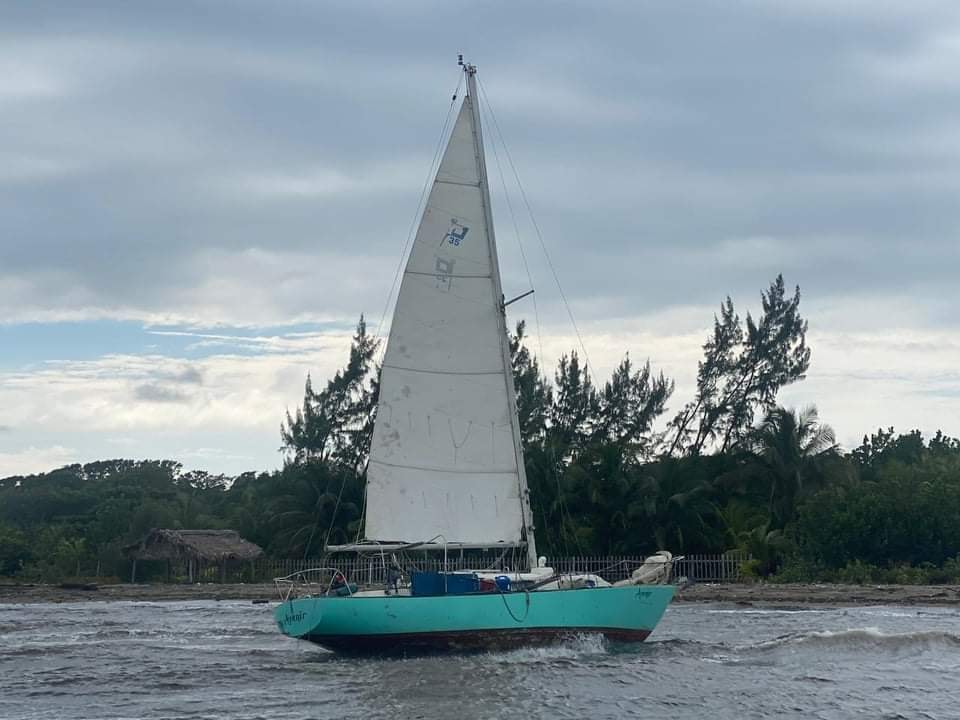 Cliff took a final flight on Thursday morning and we also had a catamaran scan the area for several more days. The dinghy was finally located floating near the southern Sapodilla Cayes of Belize, tragically no Travis and no engine.
The location of the dinghy is inconsistent with where Avenir washed up and the timing of all events. The dinghy would have been spotted on Tuesday afternoon or Wednesday early morning during the helicopter flights as they had perfect visibility, were very low, and scanned all areas of possibility (apparently they could see cormorants in the water as it was so calm). We have all the flight charts.
It is possible that when Avenir washed up the dinghy was still with her and was immediately taken before she was reported as aground. There are many fishing boats out around Cabo Tres Puntas plus some villages. If the dinghy came loose when Avenir went off course, it would have been in a similar location to Avenir.
We believe (for now) that the dinghy (minus the engine) was pushed out to sea Wednesday evening when there was a heightened awareness of our search, the location making sense due to currents between Cabo Tres Puntas and the Southern Sapodillas.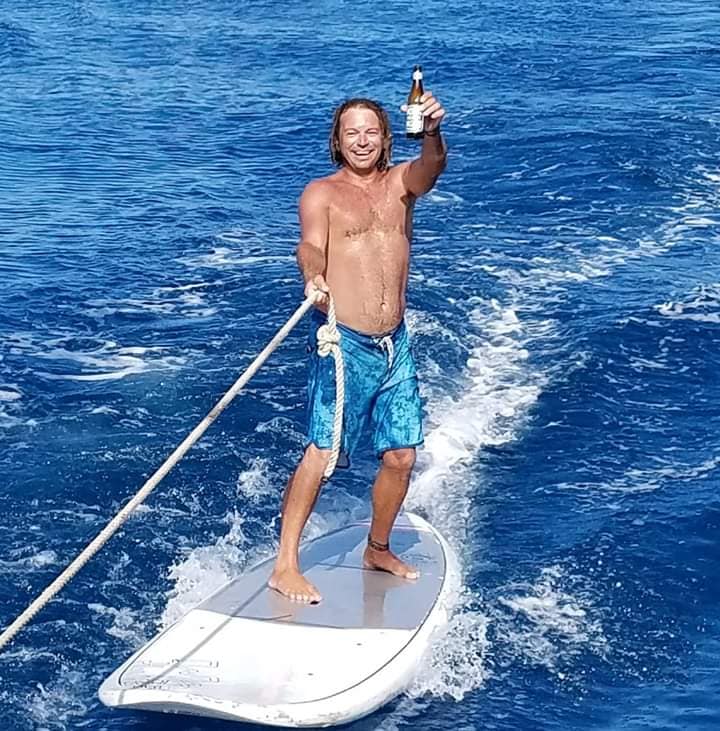 We are therefore making the extremely sad conclusion that he had difficulties and came overboard southeast of the snake cayes. The weather on Monday evening was blowing from the West to Northwest with big squalls, which would explain why Avenir was found to the southeast at Cabo Tres Puntas if the helm became unattended. Avenir had no autopilot so had no way of remaining on course when not being manned. Travis was made aware of the weather conditions before his departure from Guatemala and was not on any tight schedule to get back but was keen to come 'home' to Belize, where he loved living.
We are in dialogue with the Guatemalan officials to redeem Avenir and bring her back to Belize, pending their continued investigations.
We will continue to hold all hope for our brother Travis. We kindly ask that his family, friends, and ourselves be respected during this difficult time.
Anyone with information should contact Eddie@Boatwatch.org or Glenn@boatwatch.org.