Broadcast Version For Maritime Mobile Service Network and Other Nets
BOLO for stolen sailing vessel "BLUE ROSE", a 45 foot Freedom. The vessel was last seen on March 4, 2022 on a mooring at the mouth of Cruz Bay, St. John, USVI. 
The vessel has a seven foot Radar mast mounted near the aft rail, is freshly painted white with a blue stripe at the waterline, new refit and has the numbers 888 on a sail. The AIS was silenced.
There is a $25,000 reward posted on a flyer for credible information on this boat. 
Anyone with information should contact USCG San Juan or the nearest police authorities.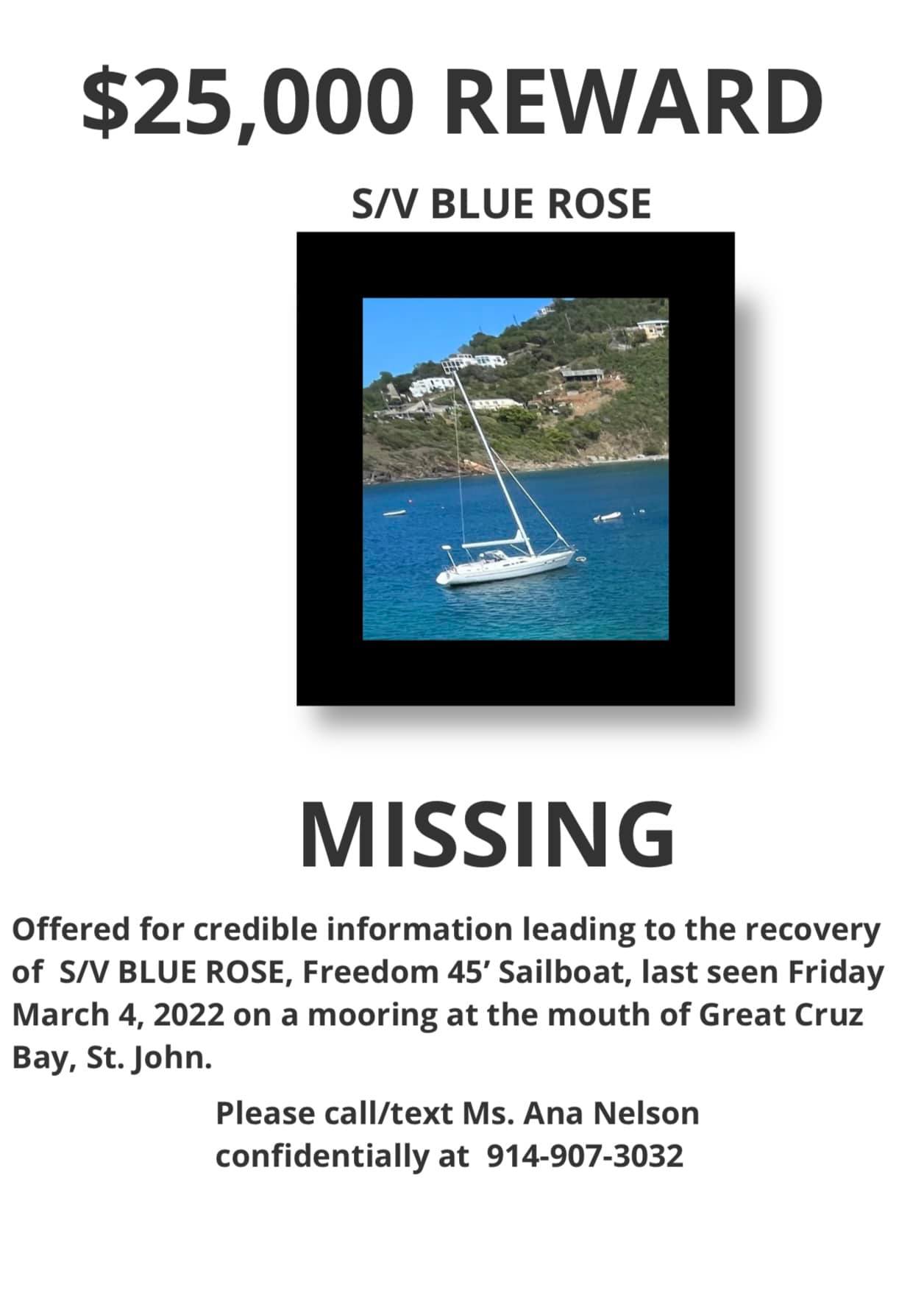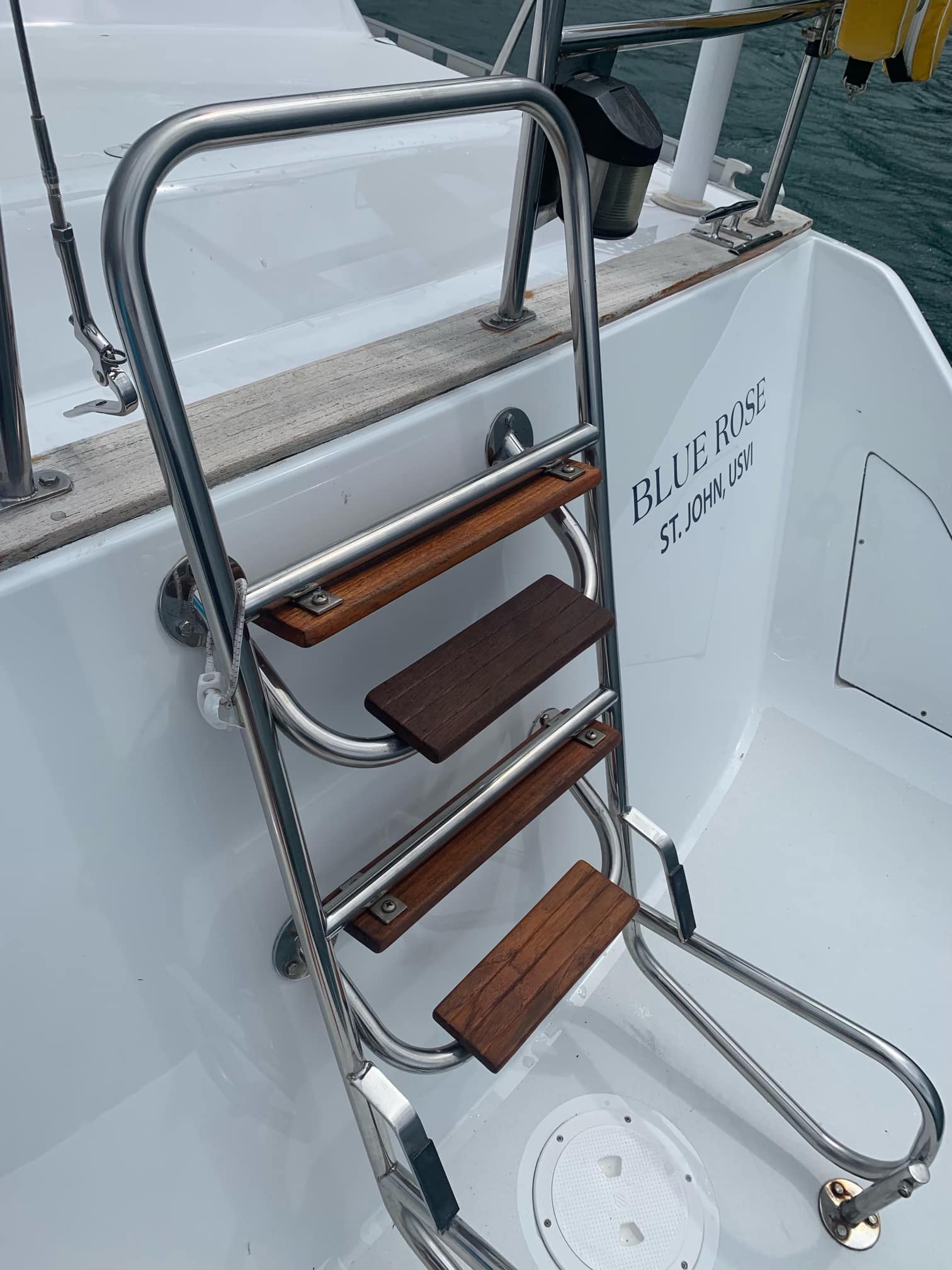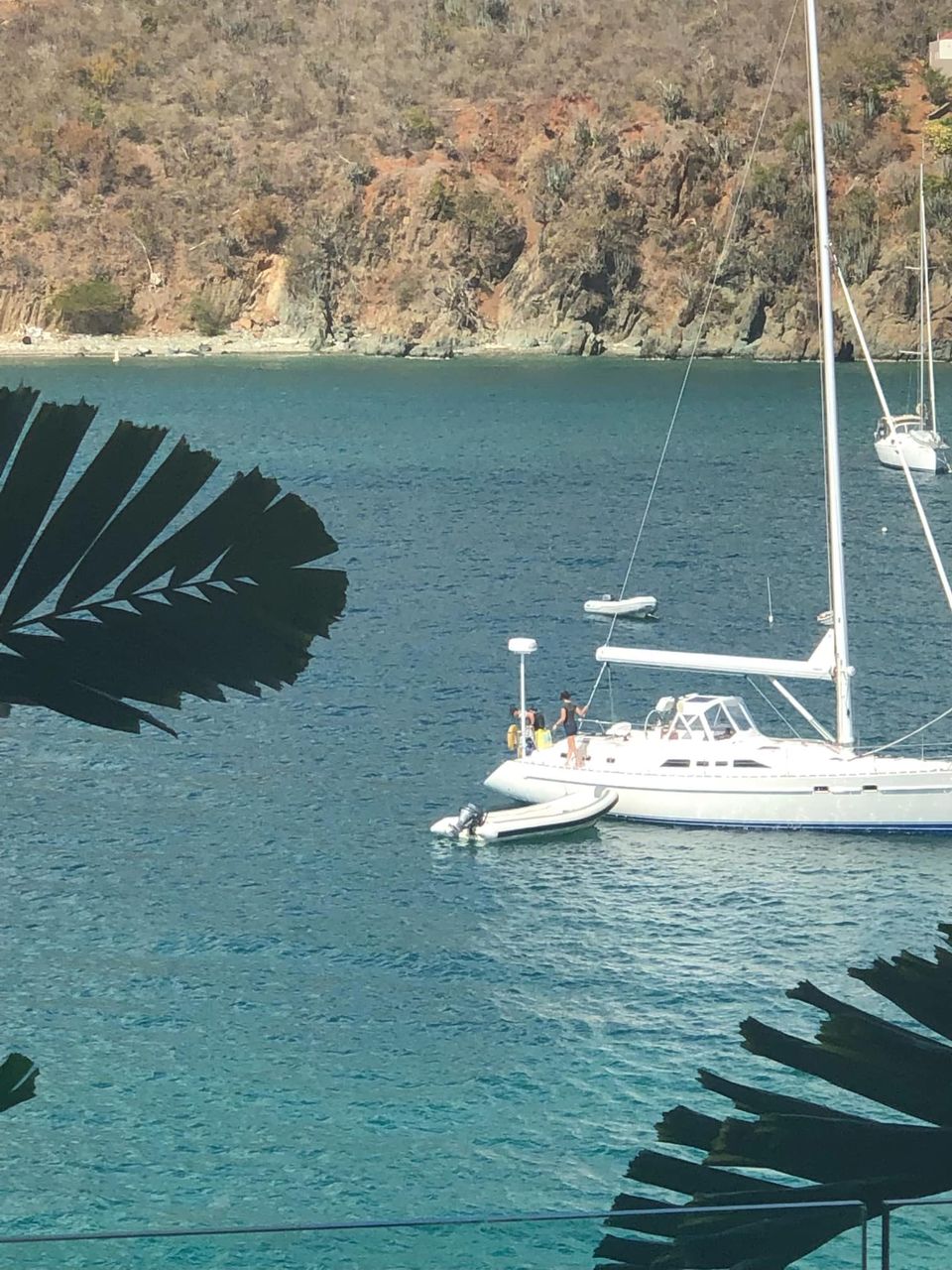 DATE: 2022-03-05 00:00
LOCATION: United States Virgin Islands (US) – St. John – Cruz Bay
EVENT: Theft
HAND: 1
STOLEN ITEMS: Yacht Blue Rose, a 45' freedom sailboat, hailing port St. John USVI
SECURED: Not Locked
DETAILS: An unoccupied yacht was stolen from Great Cruz Bay, St. John overnight. The theft was reported to USCG, police, CBP and DPNR. A coordinated search is being executed.