Cancel Bolo for SV Yara in need of assistance due to dismasting – another example of good communications and good float plan contacts.
JRCC Honolulu advised SV Break of Dawn is on scene with SV Yara and will assist with a plan.
JRCC Honolulu determined SV Break of Dawn was 60 Nautical Miles away and reached out through previous contact with SV Break of Dawn's land contact and SAT Phone.
Great Job by JRCC Honolulu and SV Break of Dawn. Let's hope everyone arrives safely and can make repairs.
Broadcast Version For Maritime Mobile Service Network and Other Networks 
UPDATE:
S/V YARA, DISMASTED AND MOTORING
TO NUKU HIVA DOES NOT HAVE ENOUGH FUEL
AND REQUESTING 100 GALLONS OF DIESEL,
IN 05-59.60N 120-39.00W AT 091000Z OCT.
USCG Honolulu has requested all vessels in the vicinity to assist if possible.
SV YARA, has been dismasted and is low on fuel. 
SV YARA is 13.6 meters sloop, MMSI number 227442030, hull white, EPIRB, food and water for one month and 3 people on board. The owner who is not on board is Olivier Deschamps.
Keep a sharp lookout and assist if possible. Report to JRCC Honolulu.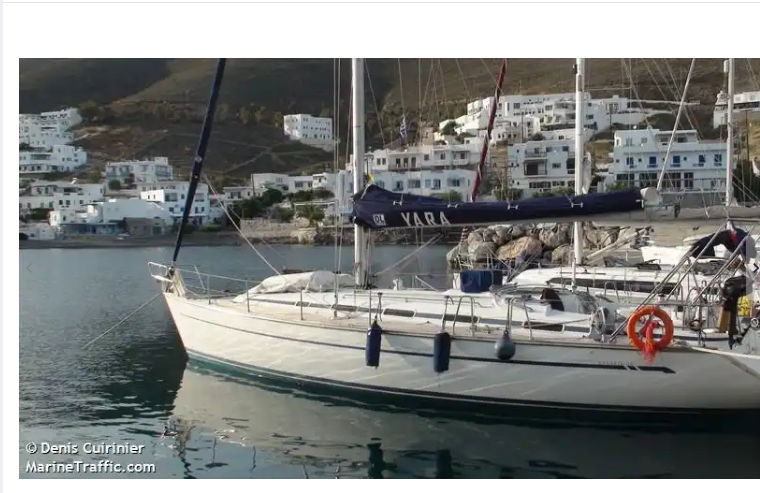 USCG HONOLULU HAS REQUESTED ALL VESSELS IN THE VICINITY OF THIS VESSEL A
S/V YARA HAS BEEN DISMASTED AND LOW ON FUEl. THEIR LATEST POSITION 05-59N 120-39W
MSGID/GENADMIN/NGA NAVSAFETY WASHINGTON DC//
14 METER S/V YARA, REQUESTING ASSITANCE
IN 04-59.60N 120-05.80W AT 041400Z OCT WITH A COURSE
VESSELS IN VICINITY REQUESTED TO KEEP A SHARP LOOKOUT,
ASSIST IF POSSIBLE. REPORTS TO JRCC HONOLULU,
TELEX: 392401, PHONE: 808 535 3333,