This article is written in memory of Vice Admiral John P. Currier, USCG (retired)
,
who passed away on March 1, 2020 at home in Traverse City, Michigan.
He is recognized as the "godfather of the Coast Guard's modern H-60 helicopter program," and received many commendations for flying and rescue work over his 38-year career in the Coast Guard.
On July 14, 2011, he was designated the Ancient Albatross, the honor bestowed upon the longest-serving Coast Guard aviator on active duty.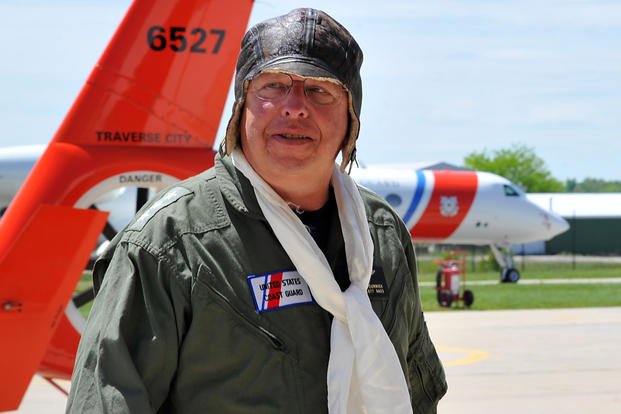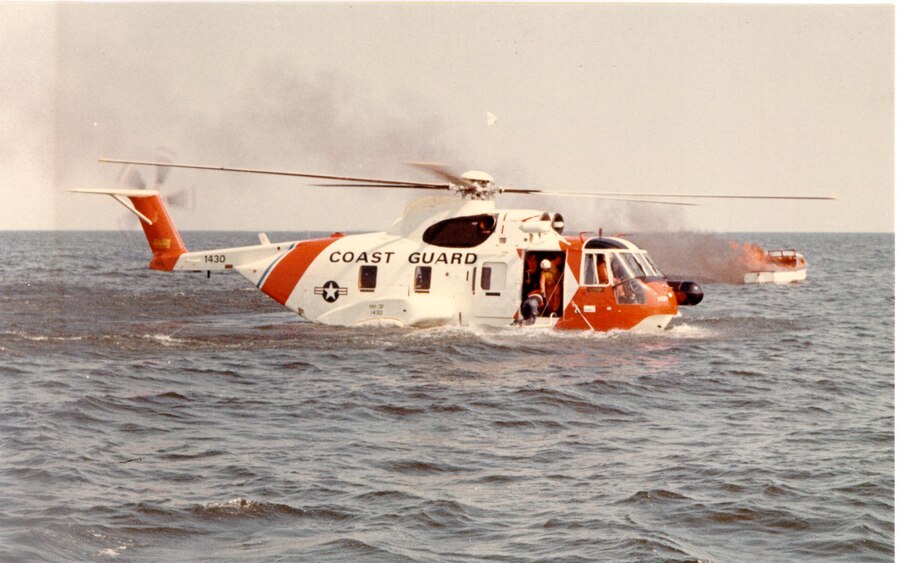 His professional recognition includes the Harmon International Aviation Trophy, the Alaska Air Command SAR Pilot of the Year Award, American Helicopter Society, Fredrick L. Feinberg Award and the Naval Helicopter Association SAR Aircrew of the Year, all awarded for hazardous rescue missions.
One of the most amazing and courageous rescues occurred in 1981 while assigned to Air Station Cape Cod, Massachusetts. Below is his account of this famous rescue.
The Rescue of 10 Crew From the "Terry T"
At 3 AM, on October 26, 1981, Lt. John Currier and volunteer crew flew his H-3 helicopter (photo above) into the North Atlantic in snow and rain, to rescue 10 crew members of the fishing vessel, the 'Terry T". The vessel was on fire and sinking 120 miles south of Nantucket in 30 foot seas and 60 to 80 knots of wind.
Lt. Currier was able to maneuver his aircraft into position based only on voice commands by this hoist operator. He had rescued 8 of the crew when 2 men were swept off the deck and were in the water. He was able to fly the aircraft into position in order to get the rescue basket beneath the drowning crew members and brought them on board. Below is the story in his words.
"The H-3 had enough legs to get about 300 miles offshore, so we would get really challenged at night and off-shore in storms in the North Atlantic. He remembers, "We had to go out at about 3 AM to take 10 people off a scalloper that was sinking 120 miles south of Nantucket. It was blowing about 60 to 80 knots. The seas were about 30 ft. It was at night, and it was snowing."
"When we arrived in a hover, we turned on the floodlights and neither myself, nor the co-pilot, nor the flight mechanic thought we could do it. It was blowing so hard we had to use a Danforth anchor to get the tending line to the boat."
"We got them off and got back. The helicopter was pretty beat up – they actually had to change the tail rotor because of overstresses."
'This was not a solo pilot operation. This was a reflection of an incredibly talented flight mechanic and a solid copilot. Actually, I think that was my copilot's first rescue mission after transitioning from the Marine Corps to the Coast Guard, and I think it was a heck of an eye-opener for him."
VADM Currier adds, "In the Coast Guard, we have some of the best rotary- and fixed-wing pilots there are. I can say that as the old Coast Guard aviator, but I've been around long enough in civil and military aviation to say our people are among the very best. They are challenged on a daily basis with missions that would be a big deal in other services. For us, they're how we do business – at night, off-shore, poor visibility, terrible weather. It's always single-ship, and it's always single-crew. It requires skill, proficiency and individual initiative."
For this nearly impossible rescue, Currier received the Harmon International Aviation Trophy. He joined other winners such as: Charles Lindburg, Lt. General Jimmy Doolittle, Chuck Yaeger, Howard Hughes, Edwin Buzz Aldrich and Amelia Earhart.
This award was presented to him at the White House. His name is inscribed on the six foot tall trophy in a glass enclosure in the National Air and Space Museum.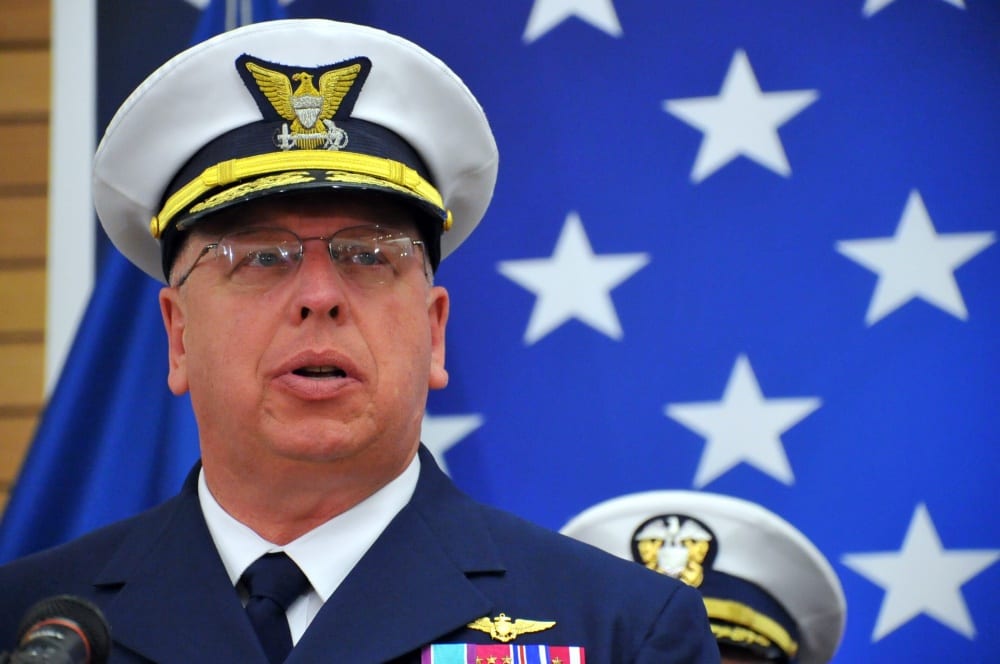 His Coast Guard career began in 1976 when he was commissioned from Officer Candidate School; he was designated a Naval Aviator in 1977 and logged more than 6,000 flight hours over his career.
Currier stood the watch at six Coast Guard Air Stations throughout his decades as a Coastie; he was Commanding Officer of Air Stations Detroit and Miami, served as Pacific Area chief of operations, and became area Chief of Staff.
Promoted to Flag Rank in 2005, Currier served as assistant commandant for acquisition at headquarters and then as Commander of the 13th District in the Pacific Northwest. In 2009, he assumed the duties of the Coast Guard's Chief of Staff, and later transitioned that position to USCG's first Deputy Commandant for Mission Support.
Currier assumed the position of Vice Commandant of the USCG, on May 18, 2012 and served in that position until he retired in 2014.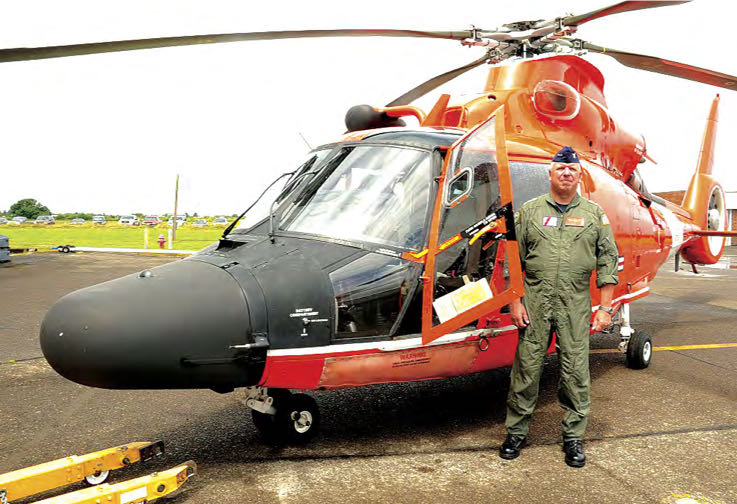 "He was in fast company," said Traverse City's Mike Lehnert, who retired as a Major General after 37 years in the Marine Corps. The Harmon International Aviation Trophy is not awarded every year.
Lehnert, who was on the Board of the International Affairs Forum with Currier, said he was an extremely humble man about his time in the Coast Guard. "I didn't know what he did (to win the award)," Lehnert said. "He never brought it up."
"He was a great man," Lehnert said. "He was a pure leader. He's the kind of person all of us strive to be and few of us ever are."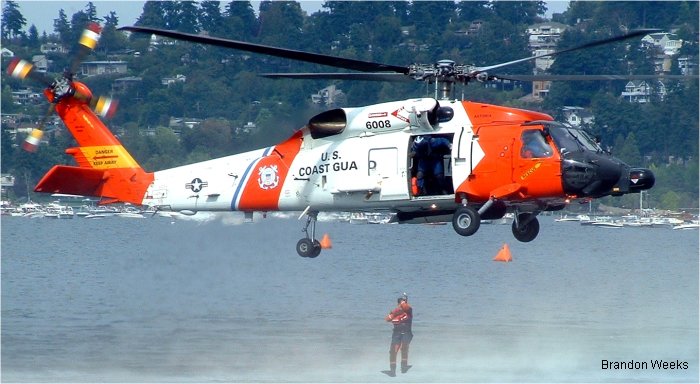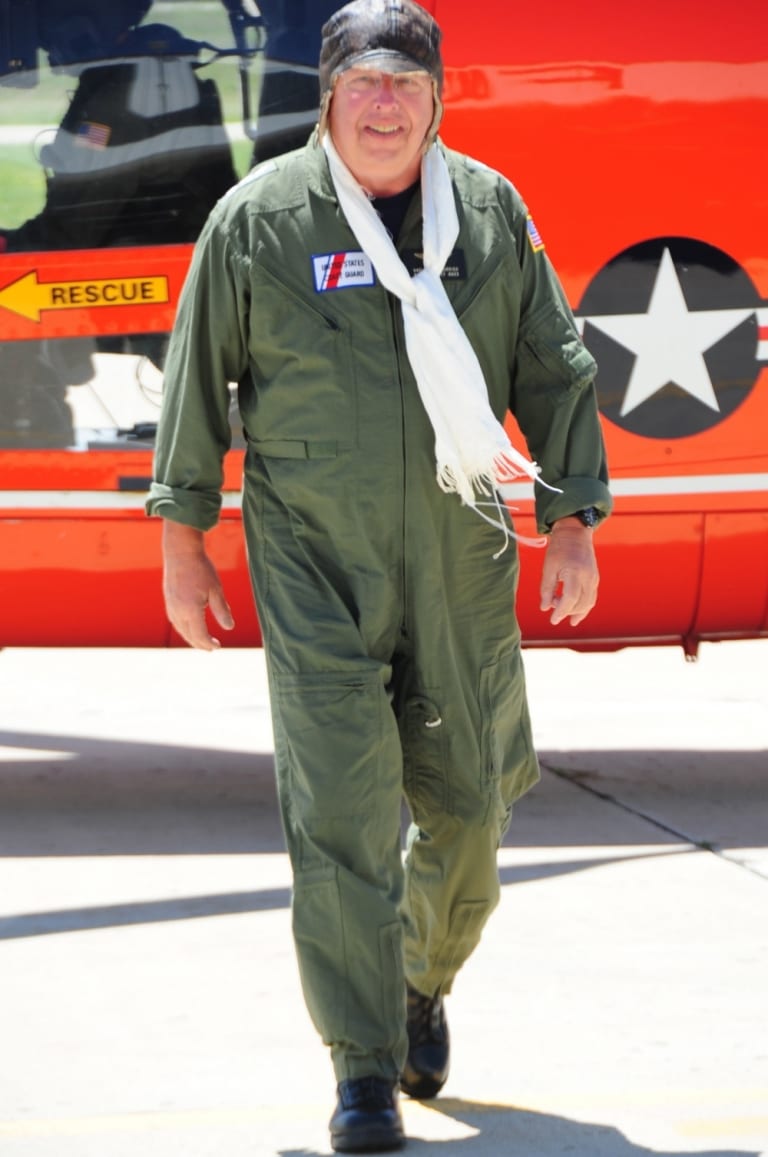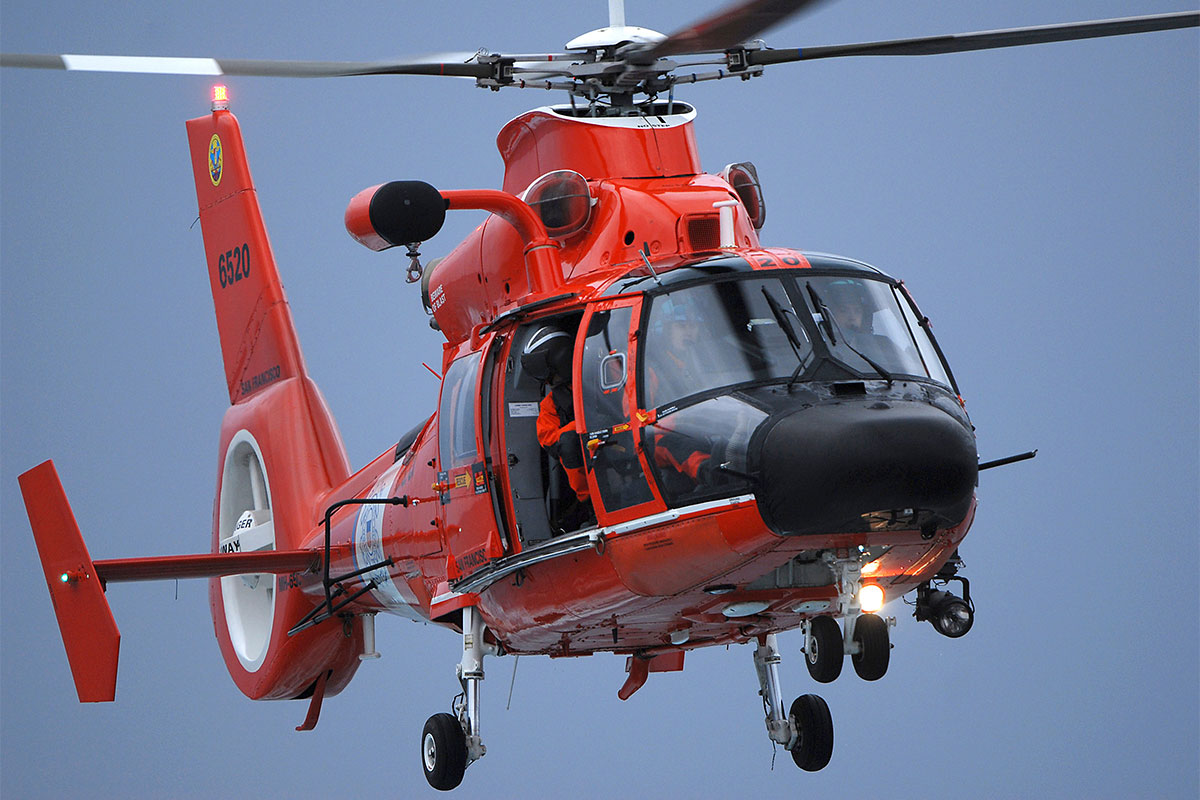 Additional articles concerning  John P. Currier