UPDATE: January 4, 2022
The owner is now on board SV Verdad but it has not yet been released by the Armada. A freighter notified the Armada that the boat was drifting 33 miles south of Santo Domingo. The Armada then towed the boat in.
The owner does not know if the boat drifted from its mooring or was stolen. When the owner was able to look at his boat he found, it had been ransacked, all tools, spare parts and some electronics were missing.
The owner speculates that it may have been stolen from Bayahibe, on the SE coast of the Dominican Republic, ransacked and left to drift or it was ransacked as it drifted. He is now waiting for the Armada to release his boat.
UPDATE:December 31, 2021
Good news! SV Verdad has been found on the South coast of the Dominican Republic by the Armada and is being towed in by them.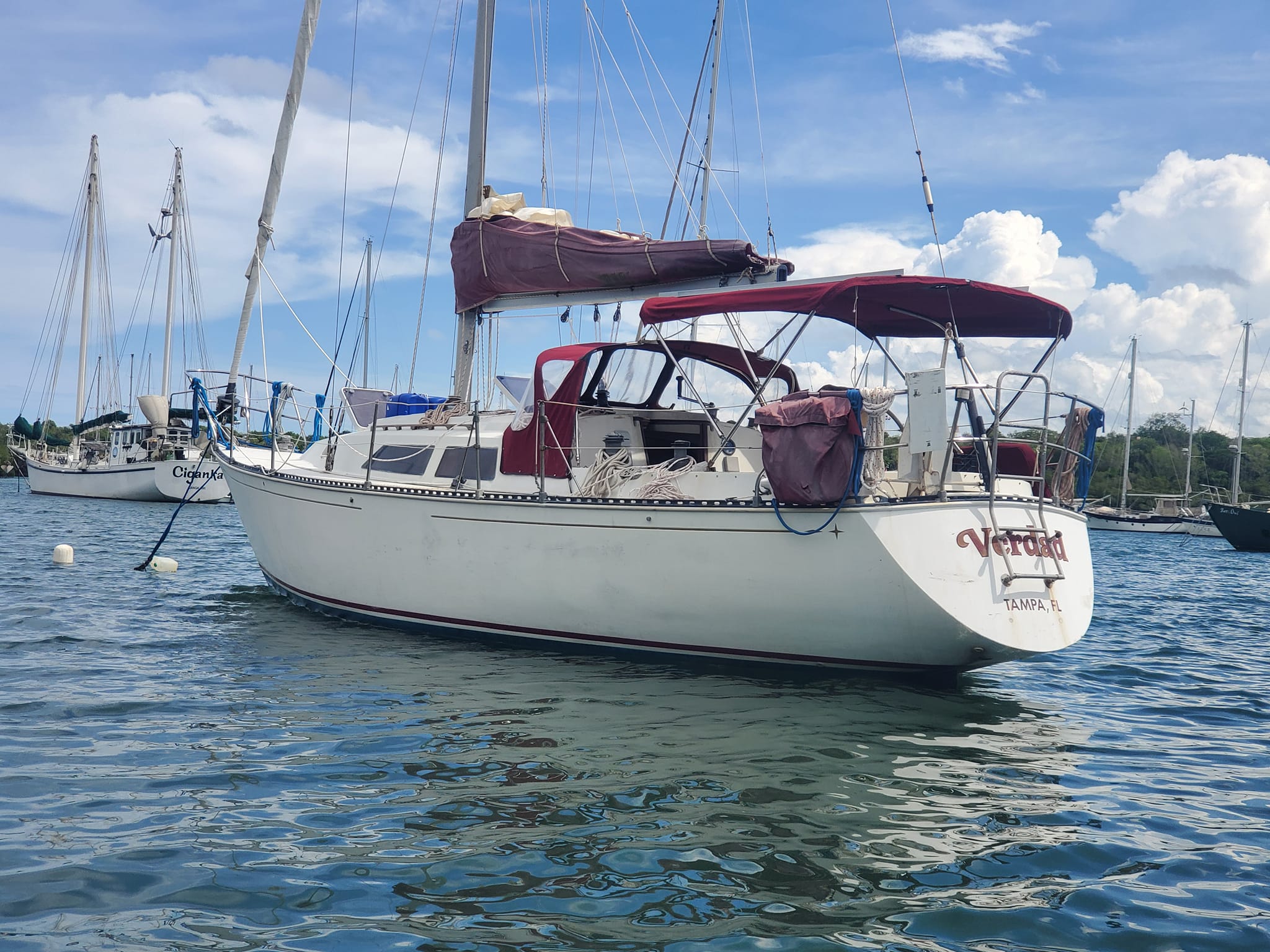 A C&C 37, SV Verdad, broke from its mooring or was stolen in Bayahibe, on the southeast coast of Dominican Republic, on Sunday night, Dec 26, 2021.
If drifting the boat would be southwest of the DR. It's possible the boat was stolen as the mooring is still intact.
Please keep an eye out for Verdad, a white monohull with burgundy canvas. Contact

Charlie Deans

at +1 849 408 6700 by voice or whatsapp or report to the DR Armada.