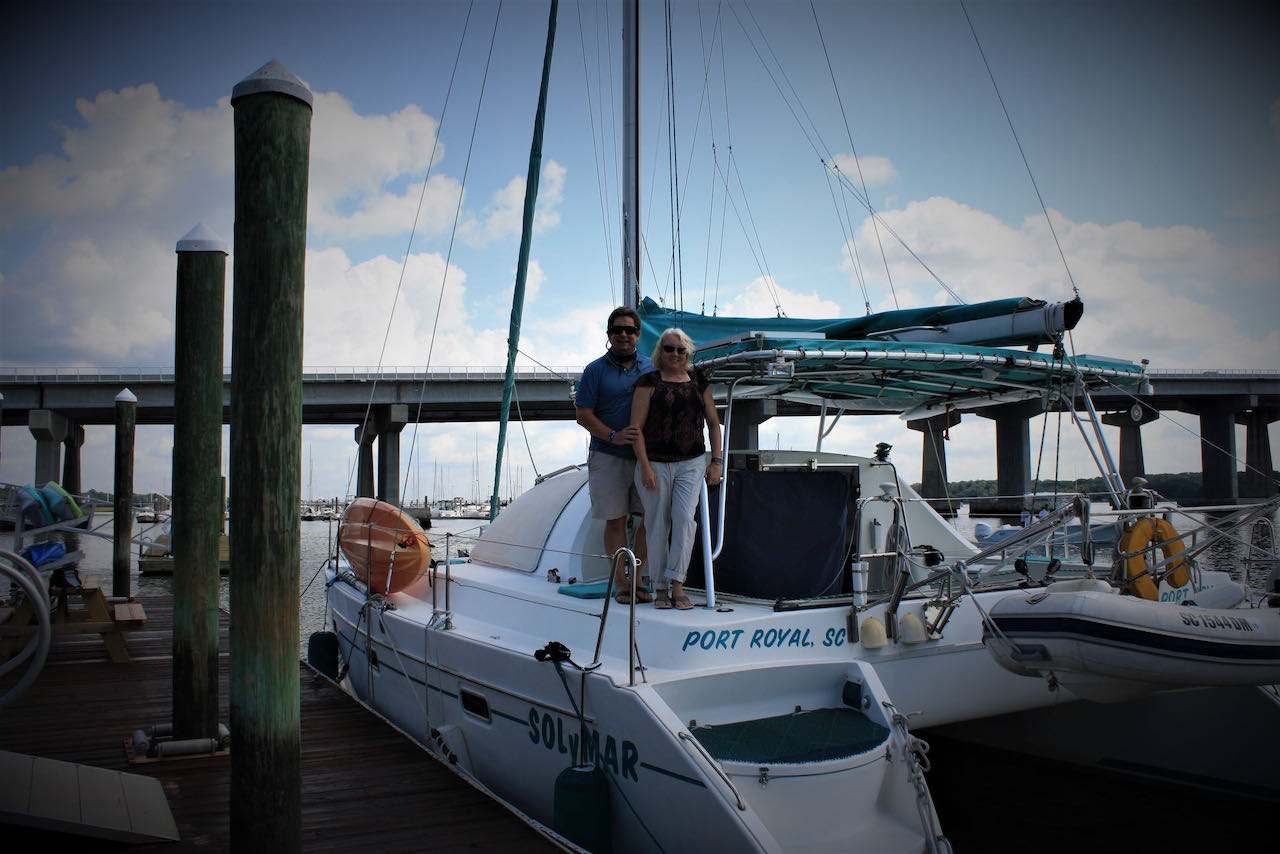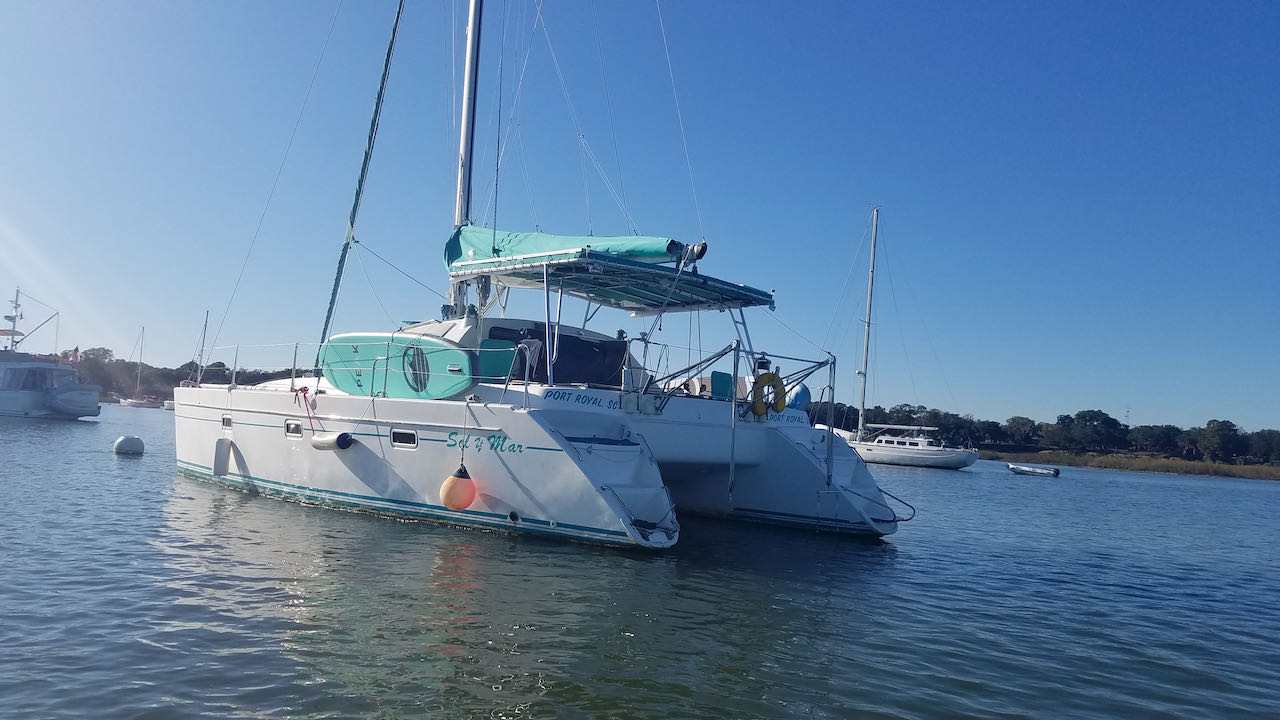 S/V Sol y Mar Stolen from River Club, Port Royal, South Carolina Found In Marsh off ICW
A 37 foot Lagoon Catamaran, named Sol y Mar was stolen from the dock at River Club, Port Royal, South Carolina, between Saturday evening, June 5, 2021, at 9:00 PM and Sunday, June 6, 2021 at 6:00 AM.
It was recovered Sunday June 6, 2021, in the afternoon by local authorities in the marsh, on the ICW, approximately one mile south of Beaufort, SC,   on the East side.
The sailing catamaran is white, with Aqua lettering and canvas, 2 Vhf radios, SSB, hailing port Port Royal, SC and a dinghy on davits with 8 HP engine. It does not have AIS.
Anyone with information concerning this sailing catamaran or the theft should contact the USCG Charleston, Port Royal PD or Eddie@boatwatch.org.