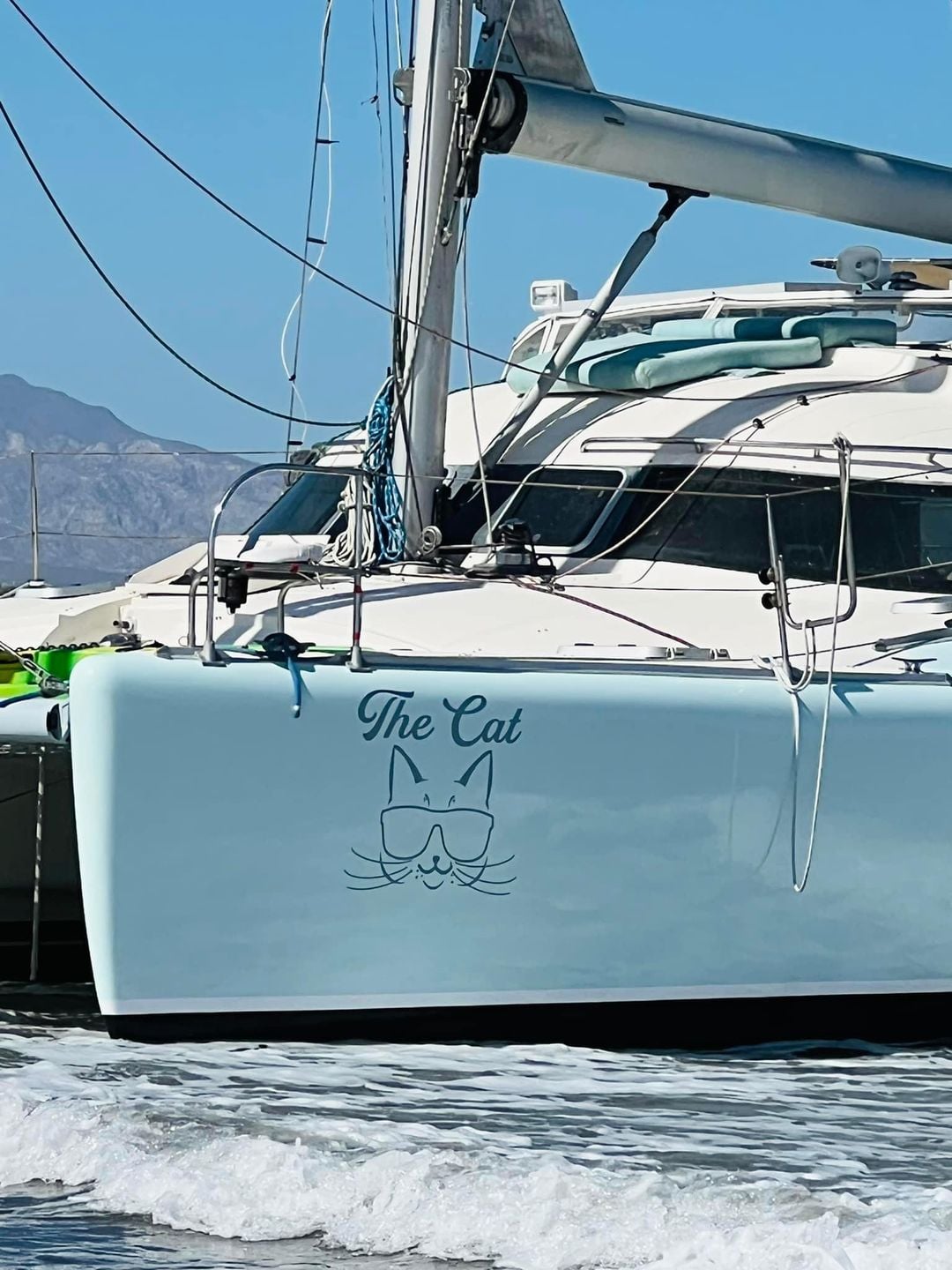 CONFIRMED;  CATAMARAN CAPTAIN OF 'THE CAT', Bill Austin Found
The ship was found abandoned on March 12 in Nopolo, Municipality of Loreto.
Sources from the General Prosecutor's Office of State Justice (PGJE) have confirmed that unfortunately, the body located this morning in the vicinity of Punta Lobos, Isla del Carmen, Municipality of Loreto, corresponds to the North American, William Walter Austin III.
It's the captain of the catamaran 'The Cat' located abandoned in the Nopolo area on the morning of March 12 with all his belongings on board and even a dog that was rescued by authorities.
William Walter Austin III had sailed from Puerto San Carlos, Sonora, heading to La Paz and allegedly made a scale in the area known as the Painted Rock, on Isla del Carmen.
After locating the ship, its search began with data obtained from its Captain's license and in it the Secretary of the Navy, State and Municipal Civil Protection, FONMAR and fishermen of the area, being the last ones they called the body.
Around 12 o'clock today Monday arrived at a pier of Loreto's Darsena and is awaiting the result of the necropsy of the law to find out the cause of death.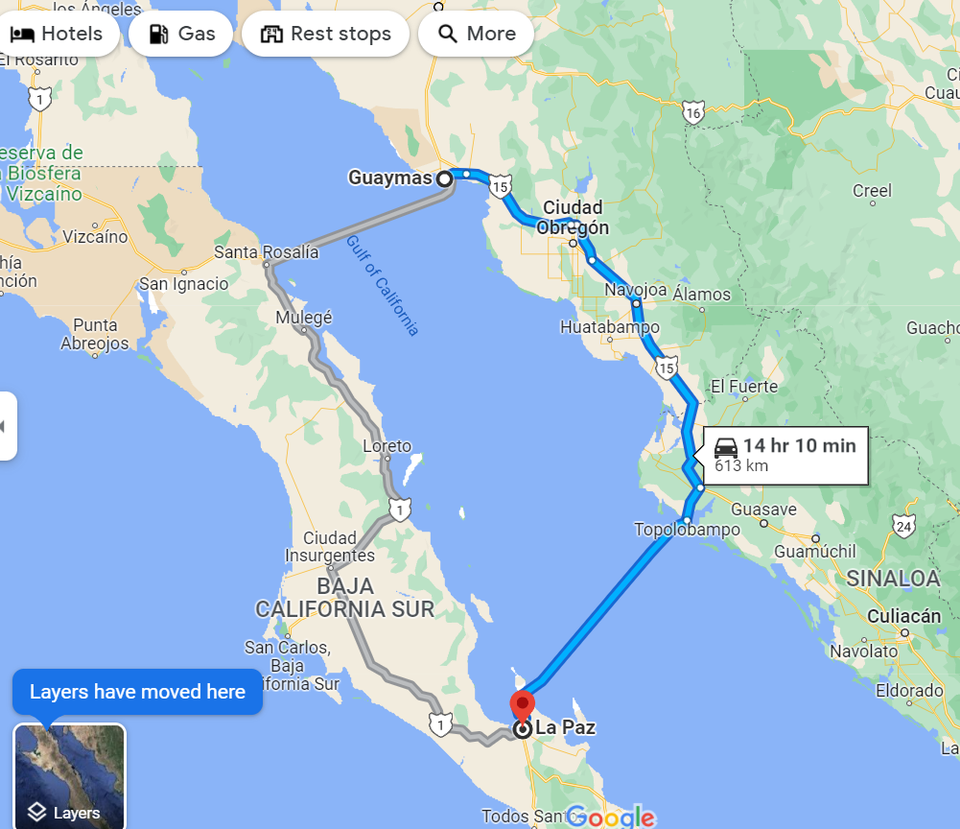 Map of Guaymas, Sonora, Mexico to La Paz, Baja California Sur, Mexico. Austin's boat was found beached near Loreto. SCREENGRAB FROM GOOGLE MAPS
BY HELENA WEGNER MARCH 16, 2022 2:03 PM
Bill Austin's sailboat washed ashore in Mexico on March 12, 2022, with only his dog on board, his friends and family say. He was last seen on March 9.
A missing California man's boat washed ashore a Mexico beach with only his dog on board, friends and officials say. Bill Austin's catamaran, called The Cat, was found beached near Loreto in Baja California on March 12, The Los Angeles Times reported.
His dog Stogie was onboard the undamaged boat along with his belongings, news outlets reported.  Austin was nowhere to be found, though. The captain from Marina del Rey was last seen on March 9 in Punta San Basilio, his daughter Shaylyn Austin wrote on Facebook.
He had been leaving Guaymas for La Paz in Baja California, she said.
His family and friends said he has been in Mexico for the past few months after a sailboat race, KABC-TV reported.
Austin spoke to a friend on March 9 and told them the sea was rough and that it was windy, the outlet reported. Search and rescuers are continuing to look for Austin, but Mexican authorities said he has not been found as of March 15, The Los Angeles Times reported.
From the family of Bill Austin March 12, 2022:
Latest Update: Search teams are continuing to search by plane, boat and foot along shorelines and adjacent inland areas. We are grateful for any tips or info anyone can provide. Thank you all
—
Hello, my dad Bill Austin was recently staying near San Carlos with his sail boat, The Cat. He left Guaymas for La Paz last Monday, and was last seen in Punta San Basilio on Wednesday. His boat was found today beached in Loreto (pictured).

 

We're looking for anyone who might have information, especially if you saw him, spoke to him, or saw his catamaran since Wednesday, March 9. Please message me if you have any information or know someone who might. Thank you for your help.
We have contacted the local authorities. Marines, police, and local residents are leading search parties. If you are in that area and are able to help, please message me. Thank you.