This morning, February 12, 2022, KPK Radio Service  received a radio call from FV LADY VICTORIA and learned the FV GOLD EAGLE sank in position 15-59 N / 080-30 W on the banks near Honduras overnight.
The FV LADY VICTORIA is a regular caller on the KPK net and reported they heard yelling and men in the water at approximately 0430 hrs, and hoisted the Captain and three crew members of the FV GOLD EAGLE out of the water. The Captain and all three crew members are safe.
Radio KPK then did a phone patch from the FV LADY VICTORIA to the owner of the FV GOLD EAGLE to let the owner know of the sinking.
This is only one of the many services the SSCA HF Radio Service Net performs daily, 365 days a year. Our radio coverage is from Nova Scotia to South America and over to Europe. HF Radio is alive and well serving mariners around the world.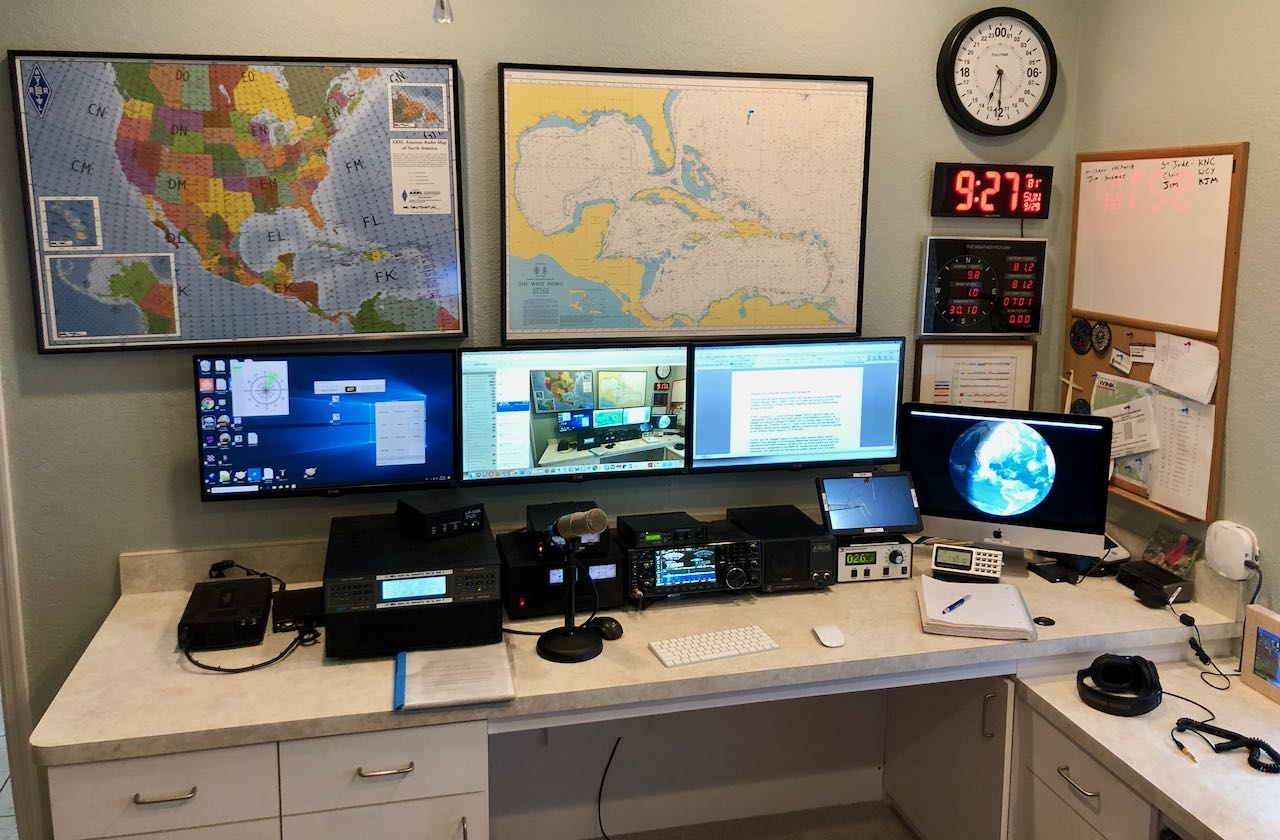 The SSCA HF Radio Service Net, FCC Call Sign "KPK" is on the air daily at 1215 Hrs UTC or 0715 hrs Eastern Time, on SSB frequency 8.104.
The purpose of this service is to:
1. Pass emergency & priority traffic, as well as traffic related to safety and security.
2. Provide current news updates of interest to cruisers from such sources as the Caribbean Safety & Security Net, Noonsite, The Salty Southeast Cruisers Net, Caribbean Compass, Bahamas Chatter and others.
3. And to provide any vessels needing assistance with land based resources.
"KPK" can assist with radio checks, float plans, telephone contact with family & friends, boat to boat relays, access to medical or mechanical professionals, marinas, Internet searches, or any other assistance that I may be able to provide.
Through a partnership with the Caribbean Safety & Security Net, any report of a safety & security nature occurring in the Caribbean made to this station will be provided to the CSSN. Likewise, any recent incident posted on the CSSN website will be announced during this broadcast.
Although KPK is a service provided by the SSCA, all vessels are welcome and encouraged to participate in this service.