Cancel Bolo: Great News January 14, 2022
SV Breeze has safely made it to Shelter Bay Marina. He got caught in a storm, lost his wind vane & auto pilot, shredded his sails, and has been hand steering for the past week.
Thank you so much for all your help!
Broadcast Version For Maritime Mobile Service Network and Other Nets
An Emergency Bolo has been issued for SV Breeze who left Curacao on January 5, 2022 and was due in at Shelter Bay Marina on January 9th or 10th.
SV Breeze is a 44 foot Morgan center cockpit with single handed sailor, Randy Chambers, age 72 years, USA citizen on board. He left Spanish Waters, Curaçao was heading north of Aruba and avoiding the wind of the North of Colombia.
SV Breeze has a blue hull, a white hard top, minimal canvas, white deck, and a self steering wind vane with a red bag when not in use. The boat name may only be found on the transom. 
For the passage he mounted his new 10 foot Caribe dinghy on the foredeck. He also has a 5 hp

Tohatsu

engine for the dinghy.
SV is well provisioned with food and Randy Chambers appeared to be in good health.
His last known posistion on January 6, 2022, was 26 NM Northwest of Aruba,

around 0234 Curacao Time, in position 12-53.5N 070-23.9W heading 280, speed 6kts.
Anyone on passage is asked to hail SV Breeze on their VHF radio and to make reports to

RCC Curaçao +5999 463-7700 or email

rcc.curacao@mindef.nl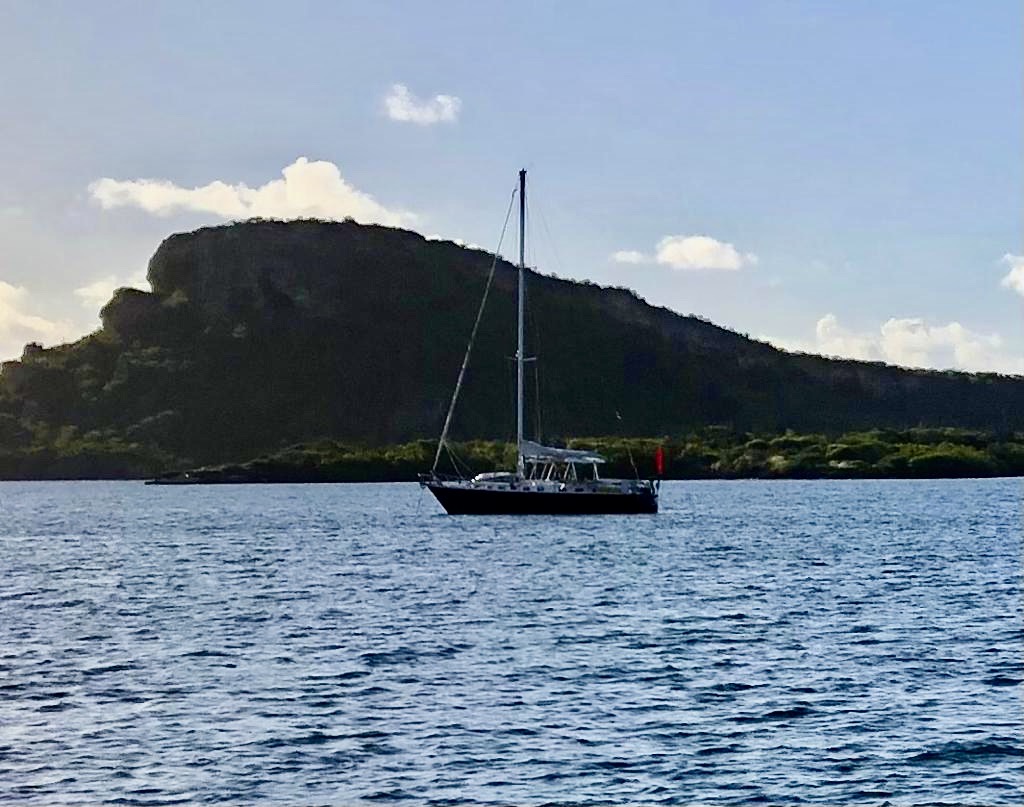 Photograph of SV Breeze the day it left Curacao on January 5, 2022.