Stuart Bee was recovered by the 225-meter motor vessel, #Angeles. The crew spotted the man clinging to the bow of the vessel, took him aboard and will transport him to shore.
Bee's vessel became disabled Saturday after suffering mechanical issues. He was woken abruptly sometime after midnight Sunday when water rushed into the forward cabin and pushed him out of the front hatch of the vessel.
After sunrise he noticed the motor vessel Angeles in the distance, removed his shirt and began waving to gain the attention of the crew.
Thank you to all mariners who were on the lookout and especially the motor vessel Angeles for rescuing Mr. Bee.
Photo credit: crew member aboard the m/v Angeles.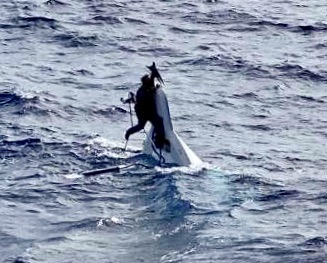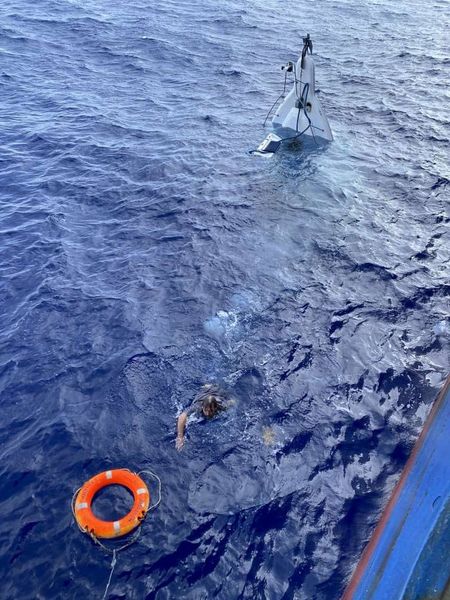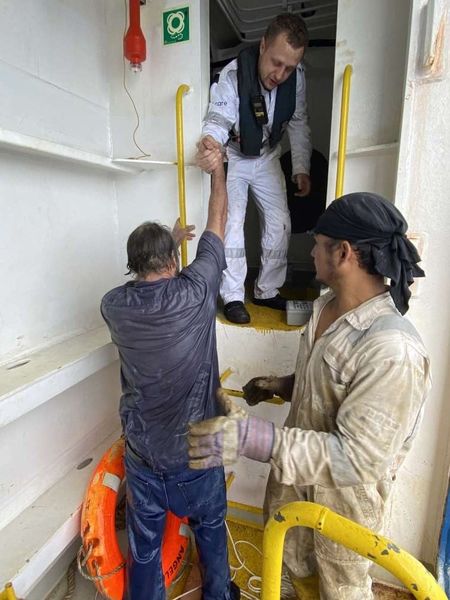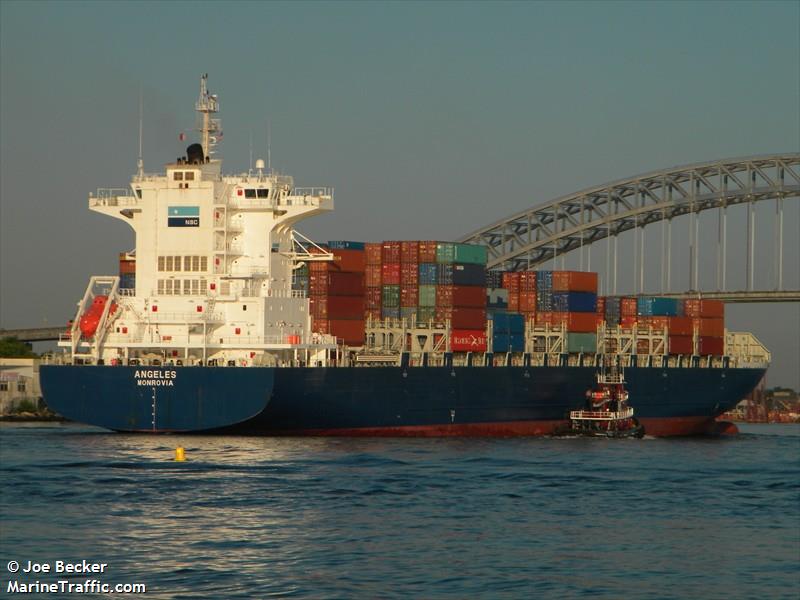 Broadcast Version For Maritime Mobile Service Network and Other Nets
UPDATE: BOLO Canceled  12:30 PM Eastern
UPDATE: Stuart Bee, 62, has been located alive clinging to his capsized 32-foot Sea Ray about 86 miles offshore of Port Canaveral, Florida by the motor vessel "Angeles".
U.S. Coast Guard crews are en route to remove him from the Angeles and transport him back to land.
The motor vessel "Angeles", a 225 meter container ship, responded to an Enhanced Group Calling message that they located the man clinging to his vessel.
U.S. Coast Guard Sector Jacksonville U.S. Coast Guard Air Station Clearwater
________________________________________________________________________________________________
The USCG has asked for assistance from the maritime community in their search for a 32 foot Sea Ray, named "StingRay" FL5123HW  with Stuart Bee aboard, a 63 year old male.
He departed Cape Marina, Port Canaveral on November 27, 2020 at 4 PM. The USCG has advised he never stays out overnight and recently purchased a life raft and a Personal Locator Beacon (PLB). His destination is unknown but it is possible he may have crossed to the Bahamas. Anyone with information should contact CG Sector Jacksonville or RCC Miami. USCG are currently searching the east coast of Florida with aircraft.
__________________________________________________________________________________________________________________________-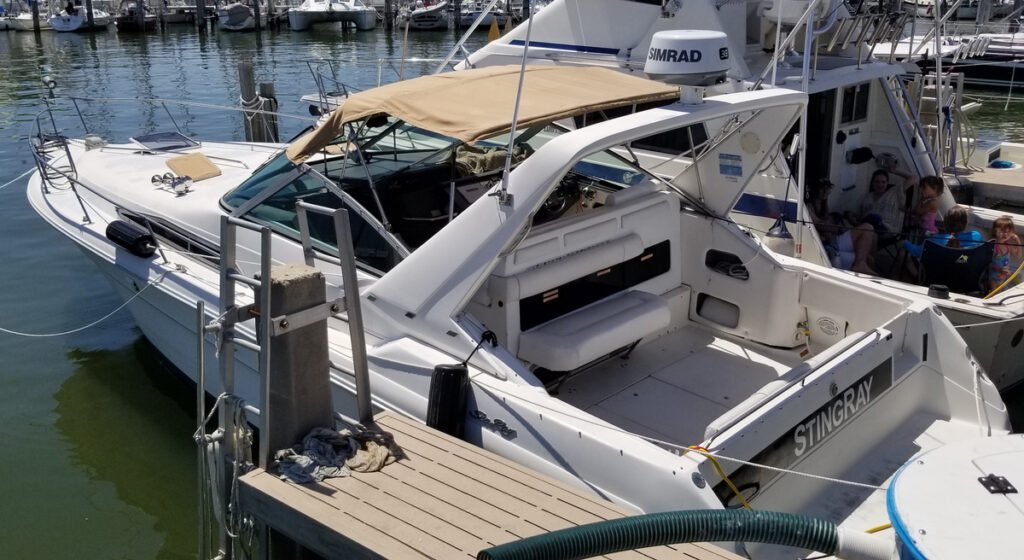 CG Sector Jacksonville has asked for help in searching for a mariner who departed his marina slip in Cape Marina, Canaveral, FL at 1600 EST 27NOV2020 on board his 32 foot Sea Ray, named "Sting Ray".
The 63 year old Stuart Bee never remains out overnight and he has been gone now for going on 40 hours. USCG has a C-130 and a Customs Aircraft searching off the east coast of Florida at the present time.
The USCG has advised he recently purchased a life raft and Personal Locator Beacon.  There is speculation that he may have gone to the Bahamas.
Anyone with information concerning this missing boater should contact USCG Lt. Shawn Antonelli, USCG District 7, RCC Miami@USCG.mil, Phone 305-415-6800.
Stuart Bee, 63 year Male.
DOB: 08/08/1958
Sea Ray "StingRay" FL5123HW
Departed Cape Marina, Port Canaveral 27NOV20 at 4 PM.