UPDATE March 3, 2023:
RCC Miami advises the captain of SV Freedom, "Charlie" has been rescued and is now aboard the USCG Cutter Richard Etheridge on his way to Miami. SV Freedom is also being towed by the USCG to Miami. Many thanks to all the cruisers and officials in Luperon for your help and especially RCC
Miami
USCG. Below is a photo of the USCG Cutter.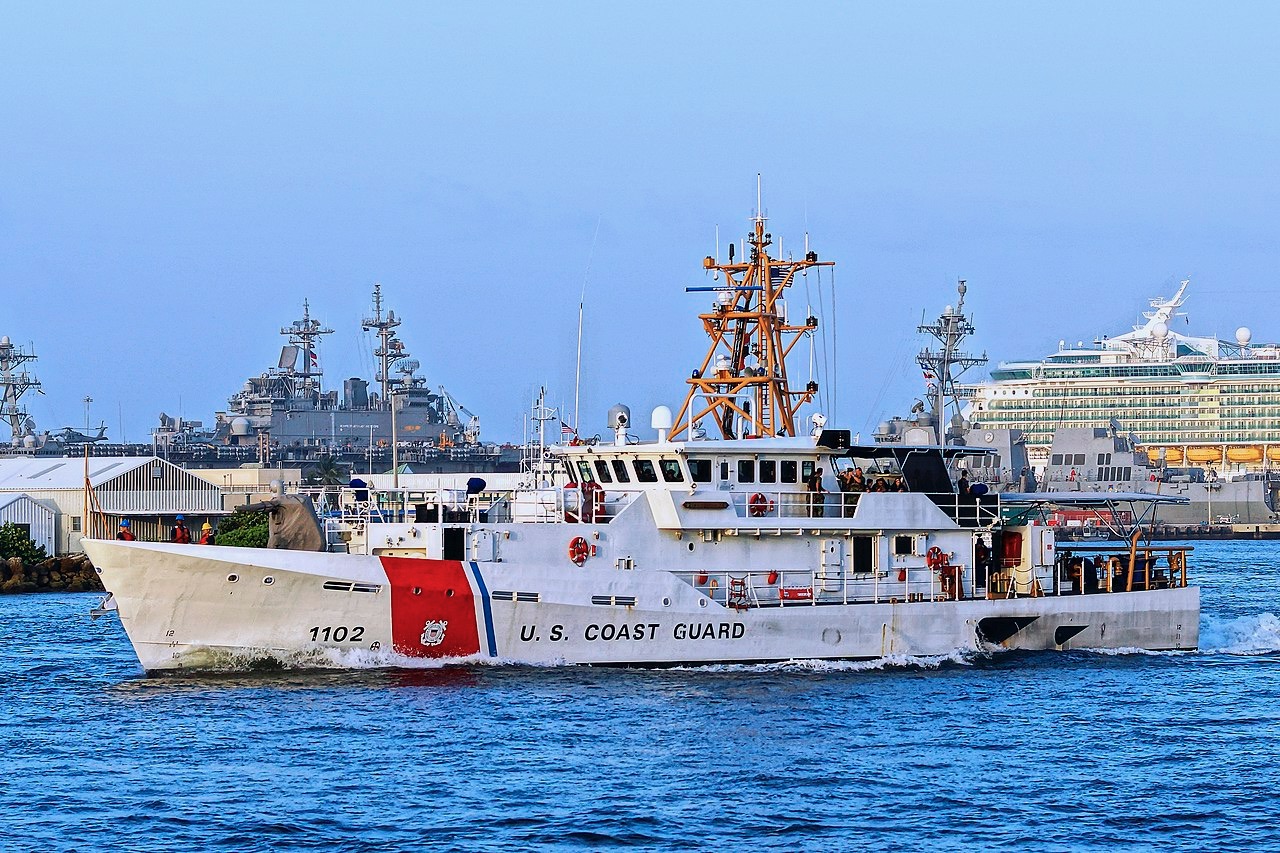 Broadcast Version For Maritime Mobile Service Network and Other Net
UPDATE: March 2, 2023
Keep a sharp lookout for SV Freedom – Old Bahama Channel  – SV Freedom – EPIRB now pinging 70 Miles South of Andros Island.
RCC Miami reports of an Epirb activation by SV Freedom, 26 NM north of San Fernando De Montecristi, Dominican Republic on February 25 and 26, 2023. SV Freedom left Luperon on passage to the Turks and Caicos or the USVI.
The last Known Position: 20 18.8N and 071 46.1W is from an Epirb. USCG search by air is negative. The drift analysis is toward Haiti.
The captain is Hardin Charles Chancey, also known as Charles, age 69, US citizen and is an experienced fisherman.
The SV is a 38 foot Morgan, white with black pinstripe, dinghy, no AIS and a sunshade in the cockpit. 
Keep a sharp lookout, assist if possible and report any sightings to RCC Miami or your nearest Coast Guard.
021414Z MAR 23
HYDROLANT 477/23(26).
OLD BAHAMA CHANNEL.
WESTERN NORTH ATLANTIC.
CUBA.
DNC 16.
1. DISTRESS SIGNAL RECEIVED FROM 38 FOOT
  S/V FREEDOM, WHITE HULL, ONE PERSON ON BOARD,
  IN 22-37.10N 077-11.30W. VESSELS IN VICINITY
  REQUESTED TO KEEP A SHARP LOOKOUT, ASSIST IF
  POSSIBLE. REPORTS TO RCC MIAMI,
  PHONE: 305 415 6800, E-MAIL:
RCCMIAMI@USCG.MIL
.
2. CANCEL HYDROLANT 465/23.