UPDATE: Jan. 22, 2020
RCC Martinique and the family of the missing sailor have requested that no further BOLO be issued for Captain Franck Baudet of SV Brendan.
Broadcast Version For Maritime Mobile Service Network & Other Nets
Bolo for Sailing Vessel Brendan and solo Captain Franck Baudet from MRCC France. SV Brendan was last seen in December 2019 in the Grenadine Islands near Carriacou. The captain is from Brest, France and he is 66 years old. SV Brendan is a French flagged royal blue sloop built in 1987. Anyone with information concerning this boat or captain should contact Glenn@boatwatch.org or MRCC France.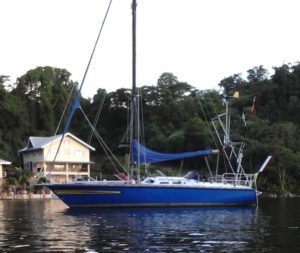 UPDATE: January 18, 2020
MRCC France and Boat Watch need help especially from French speaking cruisers in locating this Captain or his boat. See the French translation below of this BOLO.
Boatwatch.org IS LOOKING FOR FRENCH SPEAKING SAILORS TO ASSIST IN THE SEARCH FOR THE SV BRENDAN
Today, 18 Jan 2020 Boatwatch contacted CROSS GRIZS NEZ and MRCC GRIS (FRANCE) to inquire if the SV BRENDAN has ever been located. It was last seen in December, 2019 in the Grenadine Islands near Carriacou. This information has been corroborated by Marinetraffic.com who recorded the MMSI number on 02 Nov 2019 at 2205 hrs UTC in Carriacou.
Due to privacy considerations, Search & Rescue Authorities cannot divulge to Boatwatch the identity of the person who filed the missing boat report to MRCC FRANCE. Therefore, Boatwatch.org must rely on fellow sailors to help locate him.
As of today, 18 Jan 2020, MRCC FRANCE advised "We stopped our searches, no news from the skipper at this time."
The boat is highly identifiable due to the unique royal blue hull with two yellow stripes on the bow. We know that the Captain, FRANCK BAUDET, Date of Birth 21 April 1953 was born in Brest, France. The boat was built in 1987 and is French flagged.
Boatwatch.org is requesting the assistance of French speaking sailors to try to identify family members, friends, or anyone who may know if FRANCK BAUDET is safe or really missing in his boat with nobody actively looking for him. The initial report stated his best friend and family in France are worried about him.
Anyone with any information may contact Glenn@Boatwatch.org, and your information will remain confidential if requested.
Boatwatch.org RECHERCHE DES MARINS FRANÇAIS PARLANT POUR AIDER À LA RECHERCHE DU SV BRENDAN
Aujourd'hui, 18 janvier 2020, Boatwatch a contacté CROSS GRIZS NEZ et MRCC GRIS (FRANCE) pour savoir si le SV BRENDAN a déjà été localisé. Il a été vu pour la dernière fois en décembre 2019 dans les îles Grenadines près de Carriacou. Ces informations ont été corroborées par Marinetraffic.com qui a enregistré le numéro MMSI le 02 novembre 2019 à 22 h 05 UTC à Carriacou.
Pour des raisons de confidentialité, les autorités de recherche et de sauvetage ne peuvent divulguer à Boatwatch l'identité de la personne qui a déposé le rapport de bateau manquant au MRCC FRANCE. Par conséquent, Boatwatch.org doit compter sur ses collègues marins pour aider à localiser thim
À compter d'aujourd'hui, le 18 janvier 2020, le MRCC FRANCE a indiqué: "Nous avons arrêté nos recherches, aucune nouvelle du skipper pour le moment."
Le bateau est très identifiable grâce à la coque bleu royal unique avec deux bandes jaunes à l'avant. Nous savons que le capitaine FRANCK BAUDET, né le 21 avril 1953, est né à Brest, en France. Le bateau a été construit en 1987 et est battant pavillon français.
Boatwatch.org demande l'aide de marins francophones pour essayer d'identifier les membres de la famille, les amis ou toute personne qui peut savoir si FRANCK BAUDET est en sécurité ou vraiment absent dans son bateau sans que personne ne le recherche activement. Le rapport initial indiquait que son meilleur ami et sa famille en France s'inquiétaient pour lui.
Boatwatch.org va essayer de traduire ce BOLO en français sur les groupes Facebook. Veuillez excuser les erreurs de traduction.
Toute personne ayant des informations peut contacter Glenn@Boatwatch.org, et vos informations resteront confidentielles sur demande.
Ce qui suit est le rapport initial d'une BOAT WATCH de Carriacou pour le SV BRENDAN. Boatwatch.org mènera une enquête plus approfondie sur cet incident et demandera à toute personne ayant des informations concernant ce navire ou son capitaine de contacter Glenn@Boatwatch.org. ou MRCC GRIS NEZ (FRANCE) aux coordonnées ci-dessous.
Les informations suivantes proviennent du MRCC France, qui a assumé la coordination. Nous attendions depuis longtemps un voilier français et son capitaine de sa famille à Brest, en France, et son meilleur ami qui l'a vu pour la dernière fois à Carriacou (Grenadines): – SKIPPER / Monsieur BAUDET Franck – naissance: 21 avril 1953 à Brest en France – S / V BRENDAN – MMSI 227468710 – C / S FAE3682 – COQUE BLEU – DRAPEAU FRANCAIS – CONSTRUIT EN 1987
Pourriez-vous vérifier dans tous les ports de la côte atlantique si quelqu'un a des informations concernant ce voilier.
January 11, 2020 at 10:15 AM Eastern
The following is the initial report of a BOAT WATCH out of Carriacou for the SV BRENDAN. Boatwatch.org will be further investigating this incident and request anyone with information regarding this vessel or it's captain to contact Glenn@Boatwatch.org. or MRCC GRIS NEZ (FRANCE) at the below contact numbers.

The following information is from MRCC France, who has assumed coordination.
We have got an overdue concerning a french sailing vessel and its skipper from his family in Brest, France and his best friend who last saw him in Carriacou (Grenadines):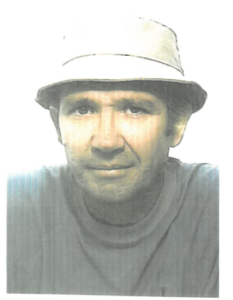 – SKIPPER / Mister BAUDET Franck – birth : 21 of april 1953 at Brest in france
– SV BRENDAN – MMSI 227468710 – C/S FAE3682 – HULL BLUE – FLAG FRENCH – BUILD IN 1987
Could you check in all the harbours in atlantic coast if somebody has got information concerning this sailing vessel.
SV seen in Carriacou (Grenadines) in december 2019 and is a single handler.
It is unknown if he has an EPIRB, life raft or AIS. He does have a MMSI number and a callsign…so he should have at least a DSC VHF.