UPDATE: July 2, 2020 11:00 AM Eastern Cancel BOLO: Non Emergency & Overdue SV Breeze – St. Thomas to Grenada
SV Breeze has arrived safely in Grenada, Port Louis.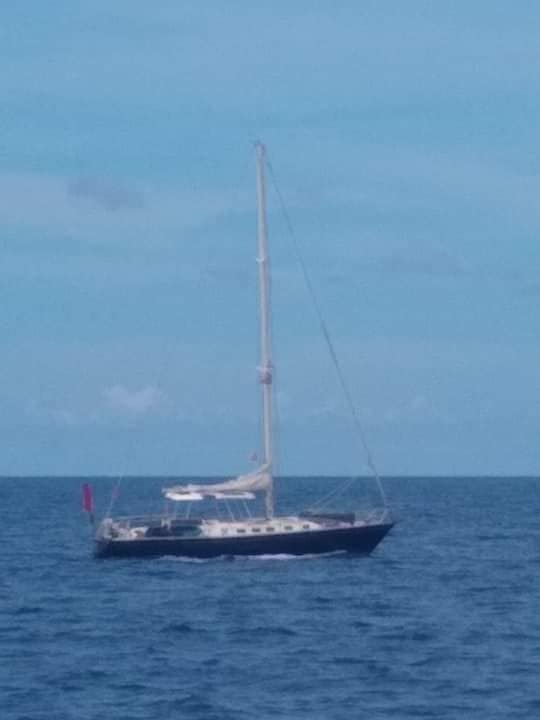 SV Breeze is a navy blue hull 44 foot Morgan Sloop Center Cockpit with single handed captain Randy Chambers aboard.
SV Breeze is overdue on a passage to Grenada from St. Thomas US Virgin Islands. He was part of a group of boats on passage to Grenada. His last known position was reported by a freighter on June 29th at 7 AM at 16 44.327N and 63 28.931 W which is approximately 70 miles west of Monserrat.
Randy Chambers is in good health at 71 years old but may need assistance. Cruising friends are concerned as he did not stay on course for the intended destination.
SV Breeze communicates via VHF and has a receive only AIS.
Please contact Eddie@boatwatch.org with any sightings and assist if possible.