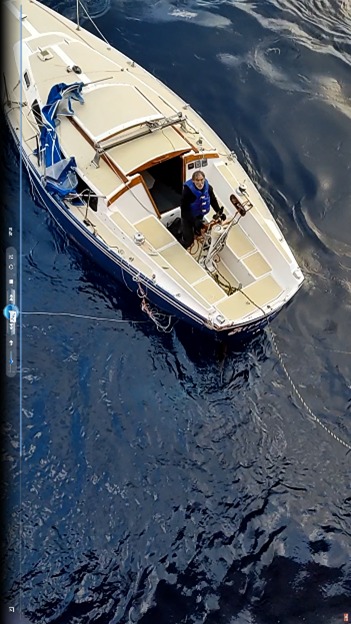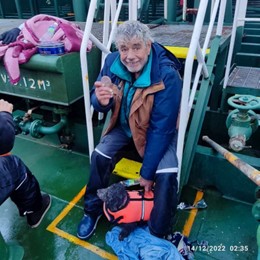 MEDIA AVAILABILITY: Coast Guard, survivors from sailboat Atrevida II available to speak with media
WHO: Coast Guard personnel, crew of the Atrevida II, and family
WHAT: Speaking with media about rescue efforts for overdue vessel 
WHEN: Wednesday at 7 p.m.
WHERE: Coast Guard Station New York at 10 Search Lane, Staten Island, NY, 10305
Editor's Note: Media interested in attending are requested to RSVP no later than 4 p.m. Wednesday, Dec. 14, with Coast Guard Public Affairs New York personnel at 917-829-1027. Access to the event will only be granted to credentialed media.Please be prepared to show government-issued photo identification, such as a driver's license or passport, and media credentials at the security checkpoint. We ask participating media members to arrive no later than 6:30 p.m. Wednesday, Dec. 14, for check-in.
PORTSMOUTH, Va. — 

 

The Coast Guard, Mr. Kevin Hyde and Mr. Joe Ditomasso will be available to speak about the rescue efforts for the sailboat Atrevida II at Coast Guard Station New York, Wednesday, at 7 p.m.
The sailboat Atrevida II, crewed by Hyde and Ditomasso, departed Cape May, New Jersey on Nov. 27, 2022, and was transiting to Marathon, Florida along the Eastern Seaboard. They were last in contact with family and friends on Dec. 3, 2022, after departing Oregon Inlet, North Carolina. On Dec. 11, 2022, watchstanders at the Coast Guard Fifth District command center were notified of Hyde and Ditomasso's sailboat being overdue. The Coast Guard began issuing urgent marine information broadcasts and initiated direct communications with commercial vessels in the search area to aid efforts in locating them. The Coast Guard launched multiple aircraft and cutters to search for the Atrevida II. Additionally, vessels from the U.S. Navy's Second Fleet as well as commercial and recreational vessel traffic within the search area contributed to the effort.
Hyde and Ditomasso were located by the crew of the tanker vessel Silver Muna 214 miles east of the Delaware coast on Tuesday, Dec. 13, 2022. The Atrevida II was found to be de-masted and without fuel or power. Their crew brought Hyde, Ditomasso, and a pet dog aboard. Hyde and Ditomasso were in good condition and remain aboard as Silver Muna continues its transit to New York Harbor.
Later this evening, Hyde and Ditomasso will be transferred to a Coast Guard small boat and brought ashore at Station New York for medical assessments and reunification with family and friends.
The Coast Guard's Atlantic Area command oversees all domestic Service operations east of the Rocky Mountains, including the Arctic, Atlantic, Gulf of Mexico, Caribbean, and out-of-hemisphere operations in Europe, Africa, and Southwest Asia. They oversee five regional district commands and run day-to-day operations. Atlantic Area is responsible for coordinating and deploying cutters, aircraft, pollution response equipment, and thousands of personnel between districts when significant events occur.  
Today, over 22,000 ships from hundreds of nations participate in the Automated Mutual-Assistance Vessel Rescue (AMVER) program. An average of 4,000 ships are on the AMVER plot each day and those numbers continue to increase. The AMVER Center receives over 14,000 AMVER messages a day. More than 2,800 lives have been saved by AMVER-participating ships since 2000. The success of AMVER is directly related to the extraordinary cooperation of ships, companies, search and rescue authorities, communication service providers and governments in supporting this international humanitarian program to protect life and property at sea.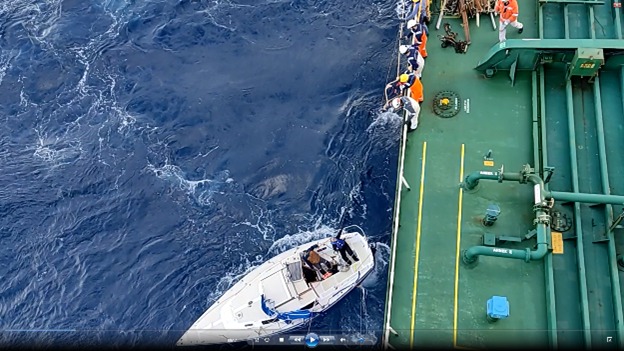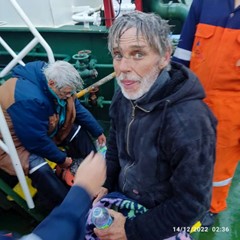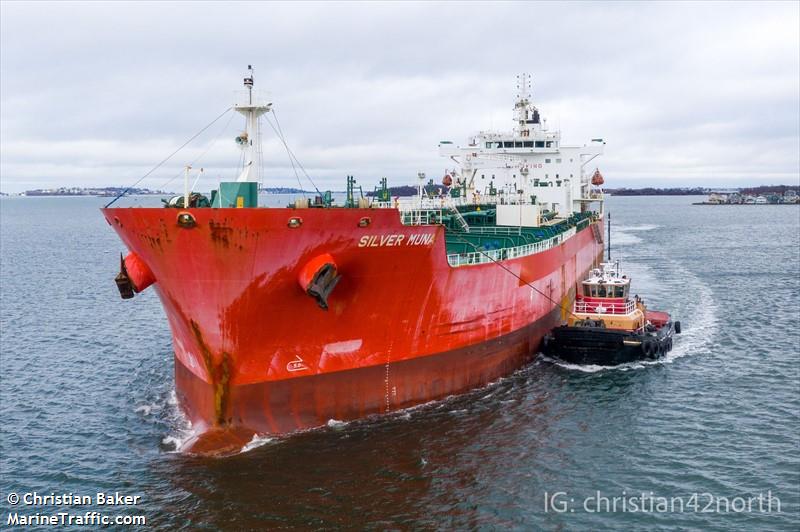 Broadcast Version For Maritime Mobile Service Network and Other Nets
The U.S. Coast Guard is attempting to locate the sailing vessel "Atrevida II" (NJ 7033HN). The SV is a 30-foot Catalina with a bluish-purple hull, while superstructure, and white sails.
SV Atrevida
II is traveling from Cape May, NJ to Marathon, FL. The SV was last seen on December 3, 2022 when it departed Oregon Inlet, NC on its way to Jupiter, FL with two people aboard:
Kevin Hyde (64 years old)
Joe DiTommasso (76 years old)
Atrevida II may have stopped in Morehead City, NC, but this is not confirmed.
If you or someone you know has any information regarding the missing boater, call the Coast Guard Atlantic Area Command Center at 757-398-6700.