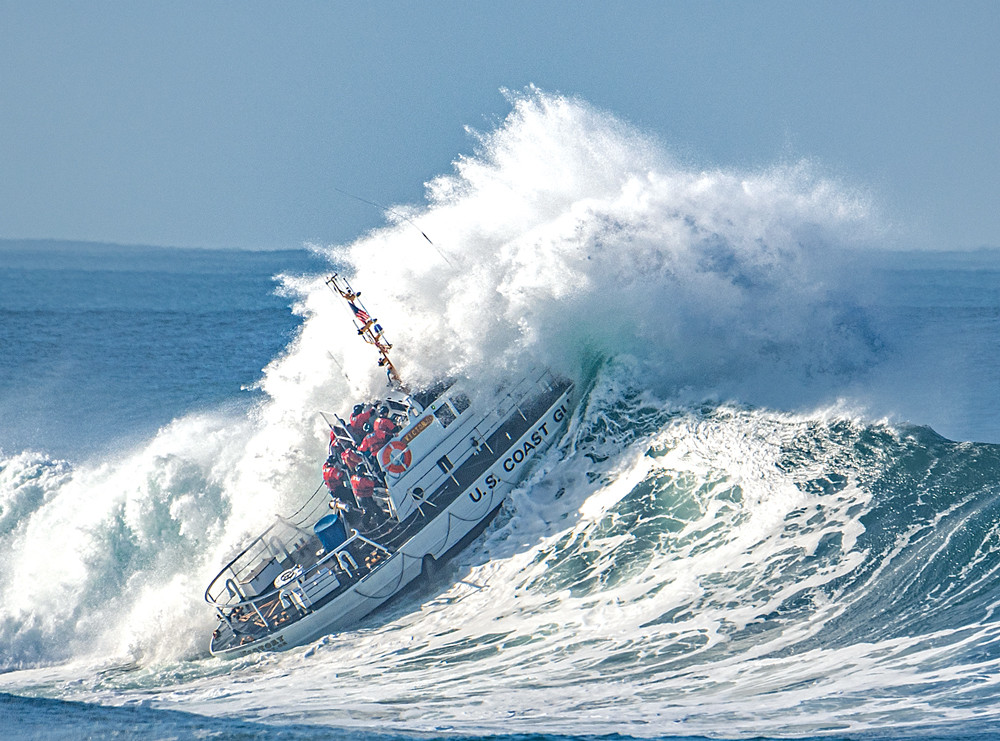 By Kenneth Lipp of the News-Times
NEWPORT — For more than 60 years, one name was the best hope for large commercial vessels stranded or imperiled at sea off the central Oregon coast — Victory.
The 52-foot motor lifeboat Victory came to Newport's Station Yaquina Bay in 1956 (although it remained nameless until the 1970s). It was the first of four steel 52-foot vessels built by the U.S. Coast Guard to replace its aging wooden lifeboats, Invincible and Triumph, and was joined in the early 1960s by the Intrepid, Invincible II and Triumph II, stationed at Grays Harbor, Coos Bay and Cape Disappointment, respectively. The four boats are the only named vessels smaller than 65 feet in the guard's fleet.
"It's probably the finest lifeboat of its size ever built," Retired Master Chief Petty Officer Thomas McAdams told the News-Times. McAdams was among the first to crew the Victory — they both arrived in Newport at about the same time — and within a year of operations, McAdams was awarded the Gold Lifesaving Medal for rescuing four people on a capsized boat.
Read more at: https://newportnewstimes.com/…/victory-the-queen-of-the…
photo by