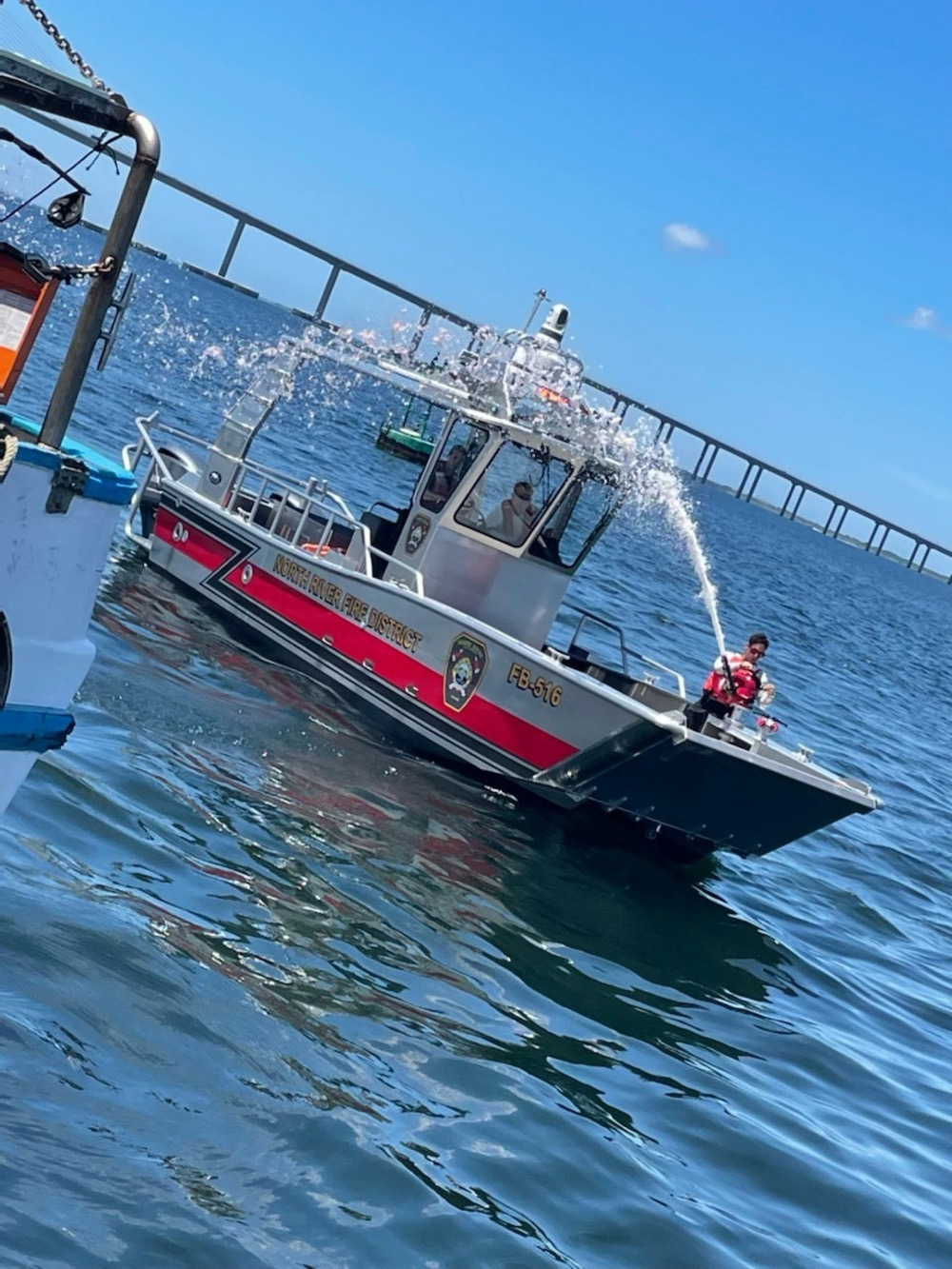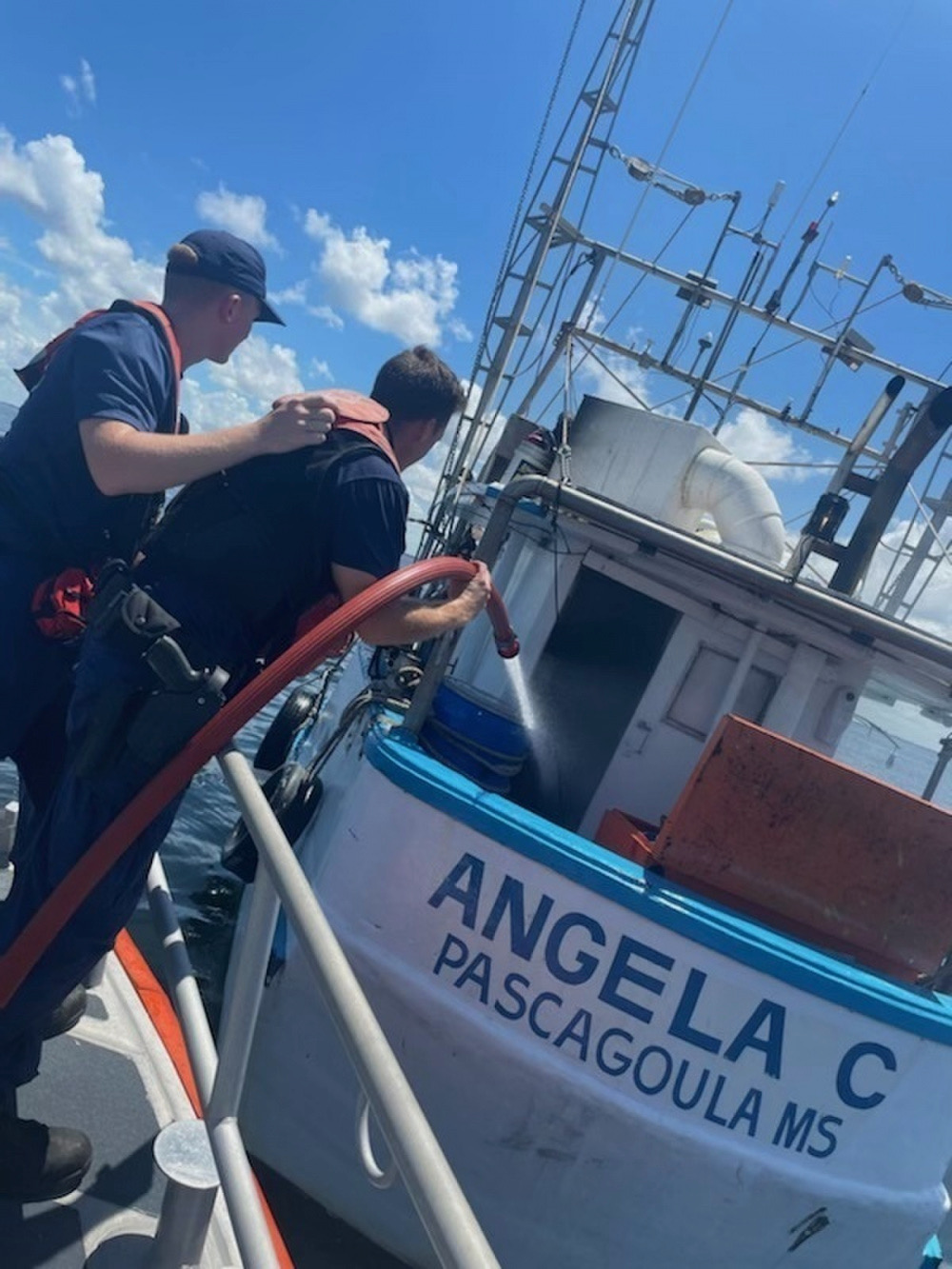 The Coast Guard and Hillsborough County Fire Rescue personnel rescued two men after their 60-foot vessel caught fire east of the Skyway Bridge, Thursday.
The two men were safely transferred, without injuries, to O'Neill's Marina to awaiting emergency services personnel.
Coast Guard Sector St. Petersburg watch standers received a mayday call via VHF Channel 16 from the vessel owner stating his vessel's engines were in flames, and they had utilized all the fire extinguishers available, and needed immediate assistance.
The Sector watch standers issued an urgent marine information broadcast notifying vessels in the area of the situation and diverted a Coast Guard Station St. Petersburg 45-foot Response Boat—Medium and a 29-foot Response Boat-Small II crews and a Hillsborough County Fire Rescue marine unit to the scene.
"Through coordination with multiple response organizations, we were able to quickly prevent the fire on board the vessel from doing more damage and mitigate the risk of environmental impact," said Cdr. Shawn Lansing, Sector St. Petersburg deputy commander. "We are glad that the mariners realized they were in distress, and we were able to be there quickly along with Hillsborough County Fire Rescue. Ultimately the mariner's quick actions led to our success."
A Coast Guard marine safety information bulletin was issued notifying mariners in the area of potential debris from the vessel fire.
The vessel owner arranged with commercial salvage services for salvage operations.