Two Jamaican men reported missing at sea since 29 July were rescued by a passing cargo vessel and assisted by Cayman Islands Coast Guard officers, a statement from the local maritime agency said on Saturday.
The men both appear to be in good health, the Coast Guard said, adding that the Jamaica Consulate in the Cayman Islands has been contacted and is assisting with their welfare needs, pending their return to Jamaica.
The Coast Guard said on 29 July the Jamaica Defense Force-Coast Guard asked for assistance in locating two missing men who departed the coast of Jamaica in 34ft fishing vessel.
Coast Guard officers, through a coordinated effort with both the Jamaica Defense Force-Coast Guard and the United States Coast Guard, departed Grand Cayman for a search and rescue mission to find the two missing men.
The mission yielded no sign of the men.
However, on 5 Aug., an oil tanker passing west of the Cayman Islands reported seeing a vessel in distress fitting the description of the missing vessel, the Coast Guard statement said.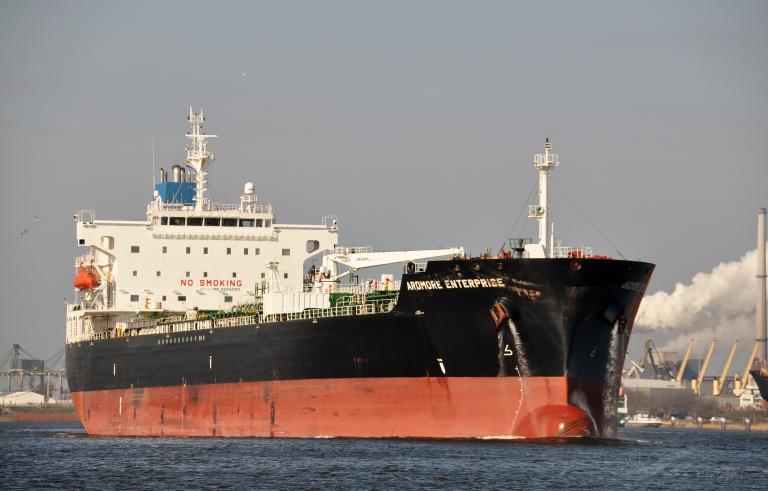 The Operations Rescue and Coordination Centre requested the assistance of the oil tanker's captain to deliver the men to Grand Cayman, to which the captain agreed.
The crew rendered first aid to the men on their way to Grand Cayman.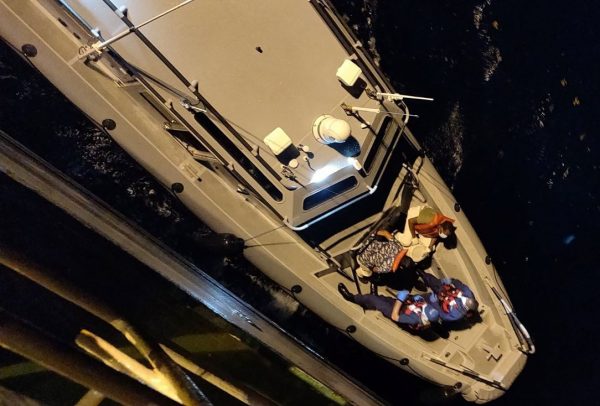 This image shows the missing men who were rescued by a passing cargo ship. Photo: Cayman Islands Coast Guard
"Customs and Boarder Control (CBC) were informed for arrangements to be made to safely land the two men, observing all COVID-19 protocols," the statement said.
At 3am on 6 Aug., the oil tanker was met by the Coast Guard officers and the two men were transferred to the care of the Cayman Islands.
They were transported to the George Town Port Authority, where they were met by a team consisting of Emergency Medical Services (EMS), the Cayman Islands Health Services Authority (HSA), personnel from Travel Cayman and the CBC.
Commander Robert Scotland thanked the captain and crew aboard the oil tanker for their assistance in saving the men.
"This was just one example of the importance and effectiveness of the Operation Rescue and Coordination Centre," Scotland added.