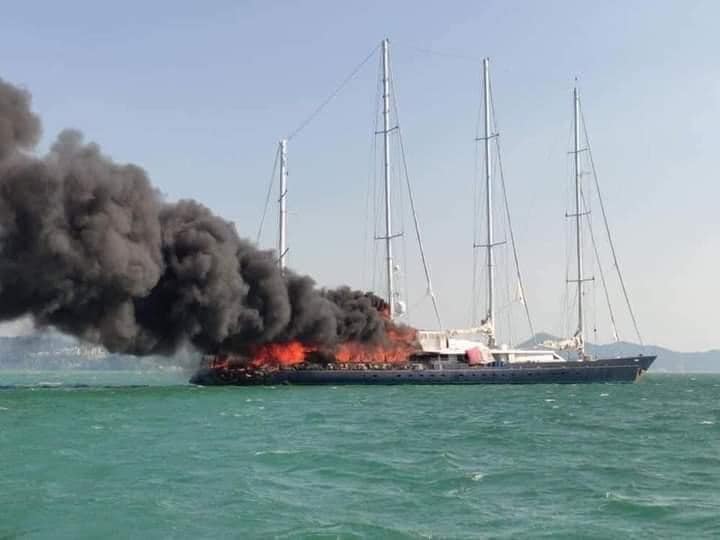 Sad event in Bass Harbour, Langkawi, Malaysia today. The former Club Mediterranee, Enigma, Phocea.
Fire aboard the SV Enigma. She is a sailing yacht that was built at Toulon, France, by DCAN in 1976. She is 246 feet long and can cruise at 11 knots under sail with the right weather. Like many yachts, she has undergone a number of refits, a major one having been in 2000 in Germany. She can handle 12 guests supported by a crew of 16 sailors. Wikipedia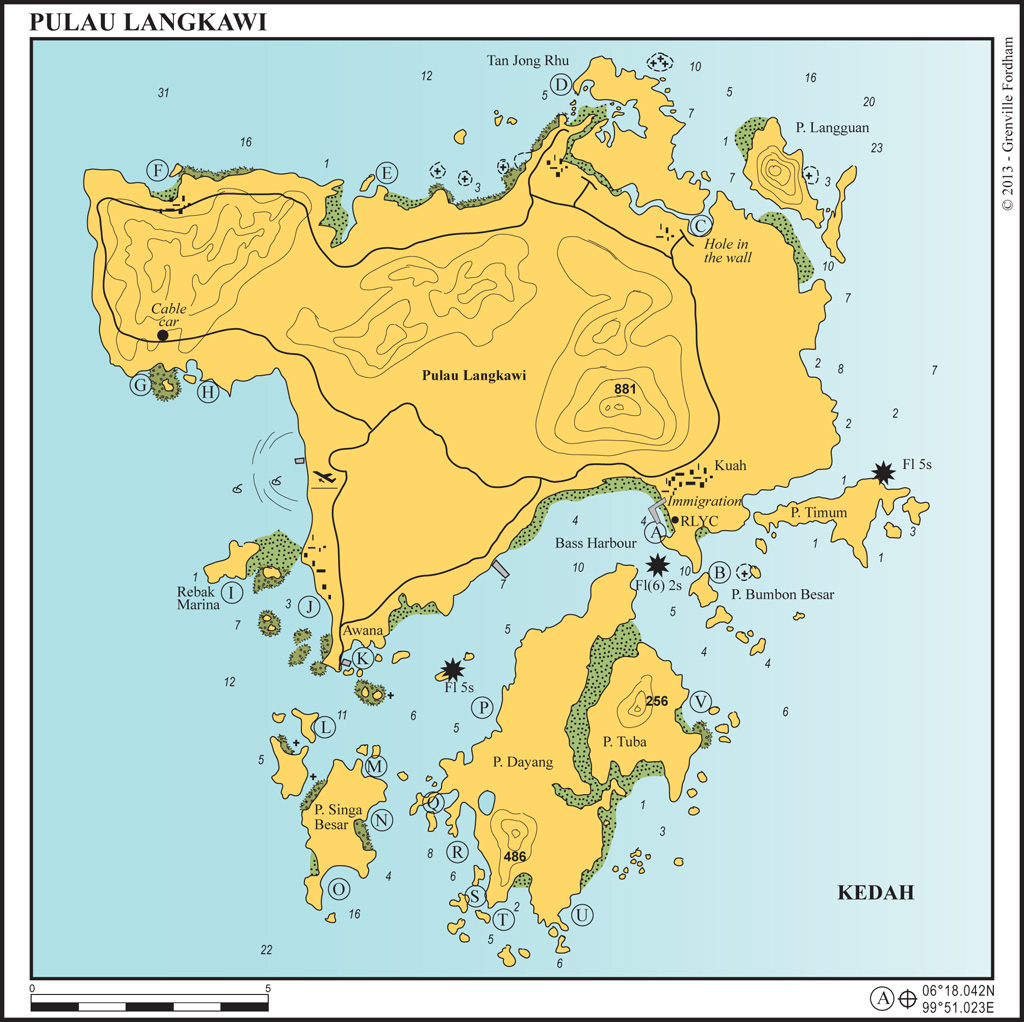 On the northwestern shore of Peninsular Malaysia is the Langkawi archipelago. On the main island, Kuah – in Bass Harbour facing south – is the main town.Langkawi is a large island off the west coast close to the border with Thailand belonging to Malaysia.