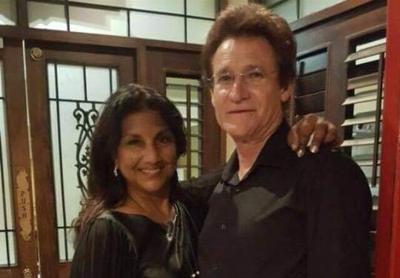 A wife has made a desperate call for help in finding her husband who went missing after diving in Mayaro on Sunday.
Reinaldo Novoa, a retired nurse and pharmacy representative went missing off the coast of Mayaro whilst doing an open dive at 3:45 p.m. yesterday. His wife, Jasema Mungalsingh told the Express on Monday morning that Novoa is an experienced diver and went out to sea on Sunday with a boat man.
She said the boat man said Novoa made the dive but he (boat man) later lost sight of the floatation device attached to Novoa because of the high waves.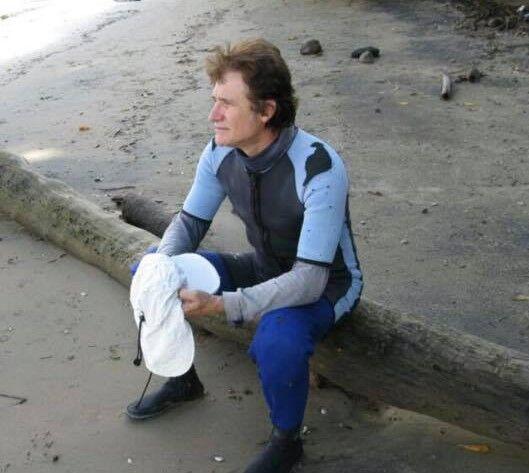 Mungalsingh said the boat man returned to shore without Novoa and made a report of him missing.
Mungalsingh said there are some vessels out looking for him and she's praying and have faith that he will be found alive.
Mungalsingh appealed to anyone who can assist in finding Novoa to please come on board.
His last GPS coordinates: 102771106043332.
His step daughter Catherine posted that the coastguard is waiting on air support before going forward to search.
"He is a strong swimmer and diving instructor and did have a buoyancy device. Coastguard is waiting for air support before coordinating their efforts which is still to be sorted," she posted.
"They have sent a message through northern post radio station asking all vessels to look out for him. As a family We are asking all owners of boats and fishermen along the coast from serpents mouth to gran Cayo point, mayaro all the way up to Toco to join efforts this morning to search for him," she added.
"Time is of the essence he does have survival knowledge and experience to
last this long please help this morning," she added.
His daughter in law Bianca also issued an appeal and expressed hope in finding Novoa.
"He's been out there for over 12 hours but if there's anyone who could survive it would be him," she stated.
She stated that anyone willing to assist in the search can contact Brian on 303-5276 or his son Robbie on 290-8636.