This account was published on Facebook from the Australian Maritime Safety Authority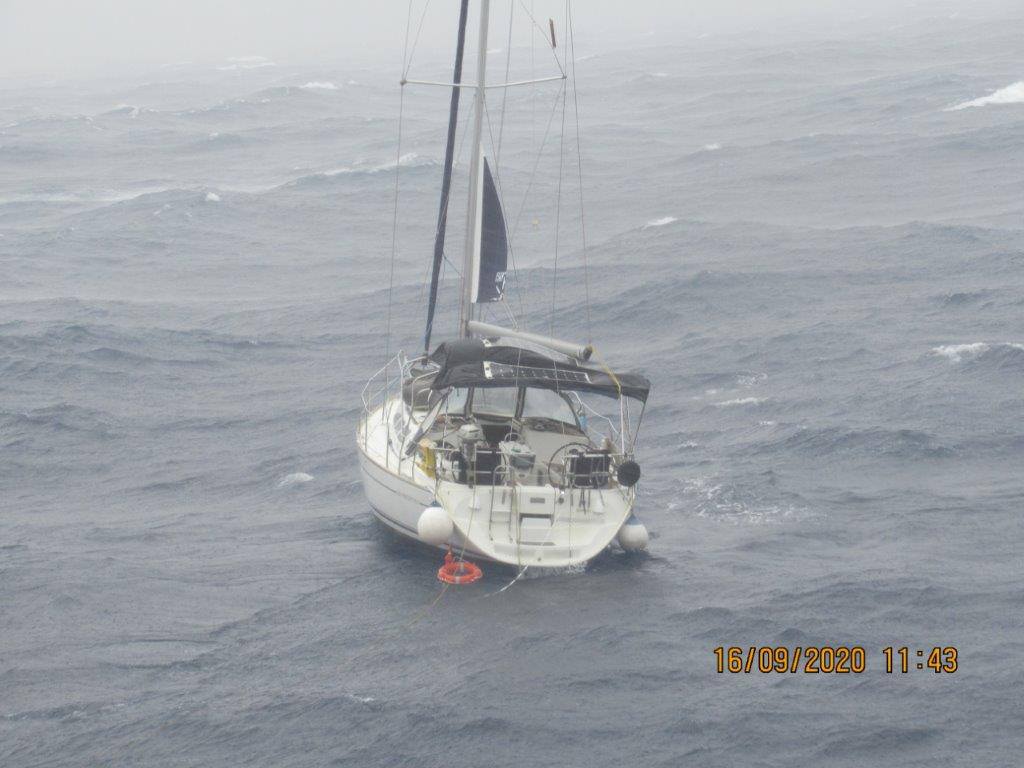 "September 16, 2020, we detected a distress beacon registered to an Australian yacht in the Mediterranean Sea about 160km east of Malta. We made contact with the vessel which reported being caught in severe weather and in need of assistance.
We contacted the Malta Rescue Coordination Centre, who have responsibility for Search and Rescue in this region, and they assumed coordination of the incident and diverted a nearby merchant vessel to the location.
The merchant vessel successfully recovered the two Australian sailors unharmed and is now enroute to Turkey. A huge thank you to our friends in Malta for coming to the aid of these Australians in distress on the other side of the world."