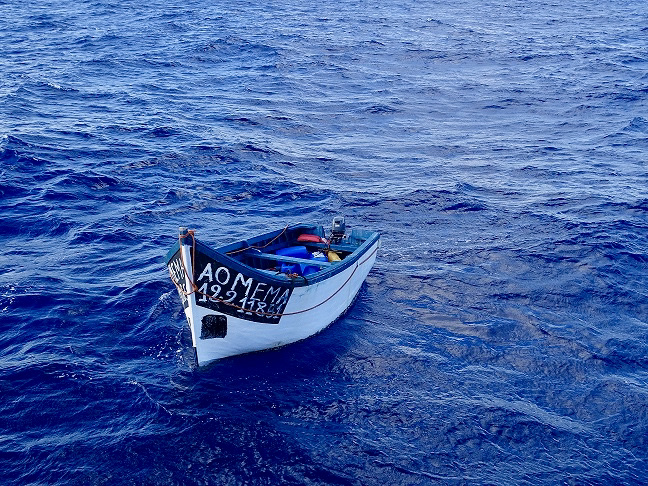 An unmanned and adrift yoga type vessel was observed 310 nautical miles off Puerto Rico.
The vessel named "AOMEMA" has a white hull, 01 outboard engine and is numbered 12211851. Water was reported inside the hull as well as algie and barnicals.
Grappling hook inside with line attached to hull. There was excessive marine growth on engine including mussels. It appeared that the engine had not been used in some time. There were no fuel lines attached.
The vessel was deemed a derelick based on digital imagery and detailed information provided to USCG.