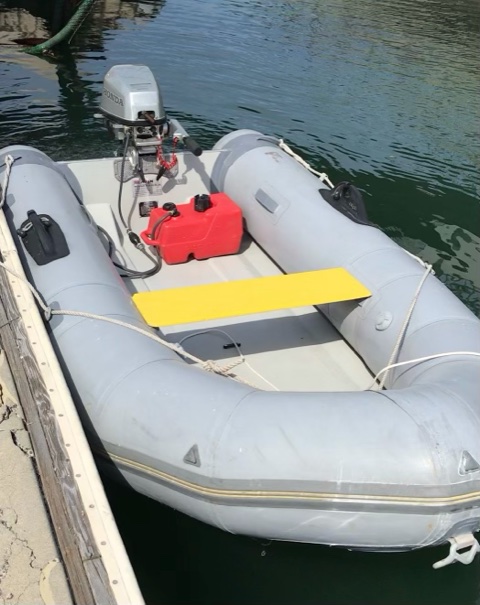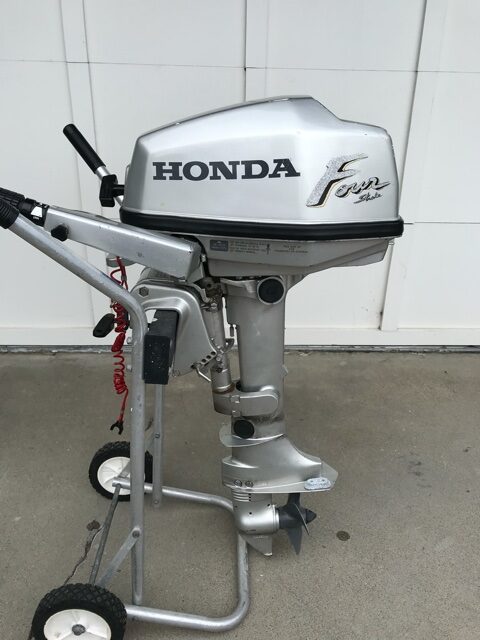 Lost Dinghy & Engine Two Harbors, Catalina Island, California
On 6/21/2021 a sailboat at Catalina Island lost their 9 foot Avon inflatable hard bottom dinghy and a Honda 4 stroke engine with silver cover, one yellow bench seat inside along with tow blue and white paddles and a child's blue/yellow life vest. It was lost at 33.44N and 118.49W.
The dinghy was lost the night of 6/21/2021 in Two Harbors, Catalina Island.  It was not locked and the owner believes it floated away in a NW swell with a heavy North wind.
This information was filed with Two Harbors Harbor Patrol, Avalon Harbor Patrol and Newport Beach Coast Guard. Report any sightings to the above authorities and Eddie@Boatwatch.org.