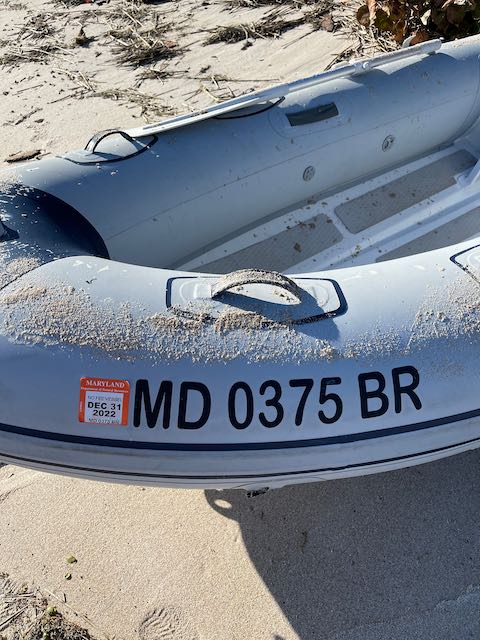 UPDATE: November 25, 2021 5:00 PM
Boat Watch has determined that the dinghy belongs to the vessel SV Miller's High Life.  Boat Watch has communicated with the owner and put him in contact with the finder of the dinghy. The boat was on passage in rough seas from Charleston to Cape Canaveral, Florida.
On November 25, 2021, a grey dinghy was found on Playalinda Beach Titusville Florida. The dinghy has December 30,  2022 registration, MD 0375 BR.
More information to follow.