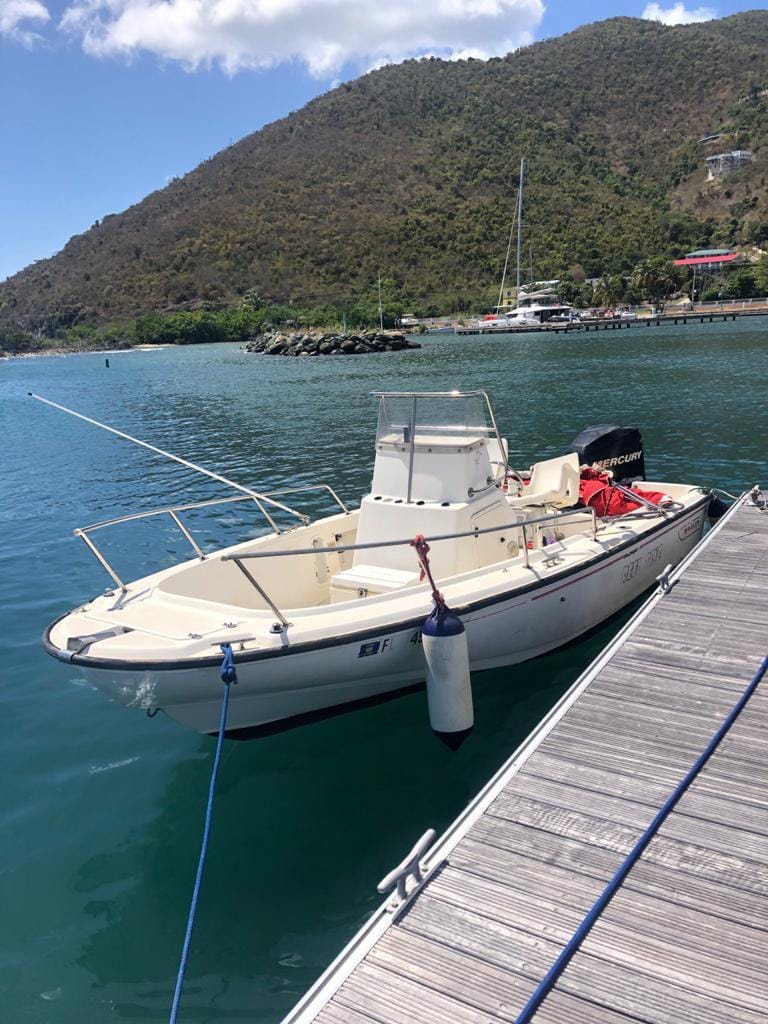 This Boston Whaler was found adrift February 28, 2021, between Tortola Island and Peter Island, BVI with no one on board.
Comments:
RBVI Marine Police have reportedly taken possession of the vessel on Sunday, February 28, 2021.
If the big numbers on the hull are unreadable, they also repeat in the yellow section of the sticker (non Florida residents might not know this).