Paul Bernard, USCG Veteran and administrator of the Facebook Group, U.S. Coast Guard Heartland Safe Boating provides important information on boating safety.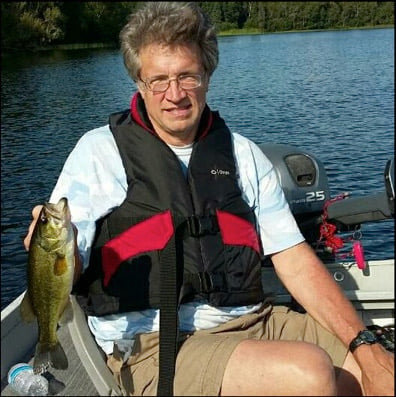 "This past week I went to Destin to work with a singularly incredible woman, Mrs. Judy Schink. In February her husband went for a quick kayak trip from their condo in Destin and never returned.
Despite an exhaustive multi-agency search effort, David Schink was never located. His kayak was found about 15 miles offshore the day following his departure.
Judy told our Command Center in Mobile that she wanted to find a way to turn her tragedy into a victory. The Command Center turned to me, and I have been working with Judy ever since.
Tuesday I had the honor of facilitating the donation of David's kayak to the Emerald Coast Science Center in Ft Walton Beach to become a part of their interactive recreational boating safety exhibit.
That's the first of many projects Judy is brave enough to tackle. She is also helping us with some of our National Safe Boating Week messaging. We'll share that with you here."
Widow of kayaker who disappeared near Destin spreads water safety awareness
---
"I am just really happy to find a home for it where it will do the most good and protect the most people," said Schink. "It had a tragic ending for my husband but hopefully it will have a happy home here and people will not only enjoy it but learn greatly from it."
Diane Fraser, Director of the Emerald Coast Science Center, says the kayak will join a display about boating safety. It details all the precautions that should be taken before hitting the water, and the potential dangers on the Gulf.
"This is the best way to honor his life and his legacy by using this as a teaching moment," said Fraser. "This kayak represents that worst case scenario and the more that we can do ahead of time to prepare and the more informed we are, the more aware we are hopefully the less likely things like that will happen."
Judy says she hopes the display will serve as a reminder that even the most seasoned swimmers, like David, can be caught off guard in the Gulf.
"It's important because there's so many tourists who come down here and are unaware," said Schink. "We have discovered that there is a difference in water safety between the inland lakes in Minnesota versus Gulf safety – lots of little things – like kayakers down here will put a metal bar into their kayaks because the radar will ping it and pick it up and they'll know where the kayaks are. And things like that really save lives."
David's family has raised more than $12,000 dollars through its David Schink Memorial Fund. The money will go toward several water safety initiatives Judy is currently discussing with the Coast Guard, and Destin and Okaloosa County leaders.
"You don't want unnecessary deaths to be occurring when just taking one or two more steps might be the difference. I never what anyone to go through what we went through; It's been horrific. Nobody should look back and say, 'Oh if I had done this there would be my loved one still here sitting next to me.' We want to stop drownings."
Original Boat Watch Post on February 14, 2021 – Boat Watch Facebook Group
The USCG Sector Mobile advised at 1200 hrs UTC, 16 Feb 2021, the search for Mr. David Schink has been suspended last night.
NEW ORLEANS — The Coast Guard and partner agencies are searching for an overdue kayaker Saturday in Destin, Florida.
Missing is David Schink, 61, last seen wearing shorts, t-shirt, and a black and red life jacket. Schink reportedly does not have a cell phone.
Watchstanders at Coast Guard Sector Mobile received a notification at approximately 7:40 p.m. from the family of David Schink. He departed Norriego Point in a blue and green kayak at around 2:30 p.m. and did not return. He was expected to return to the Poolside Villas around sunset.
The watchstanders issued an Urgent Marine Information Broadcast and directed the launch of search and rescue assets.
Involved in the search are:
Coast Guard Station Destin 45-foot Response Boat-medium boat
Coast Guard Air Station New Orleans MH-65 Dolphin helicopter aircrew
Okaloosa County Sheriff's Department
Florida Fish & Wildlife Conservation Commission
Anyone with information regarding this case is requested to contact the Sector Mobile command center at 251-441-5976.